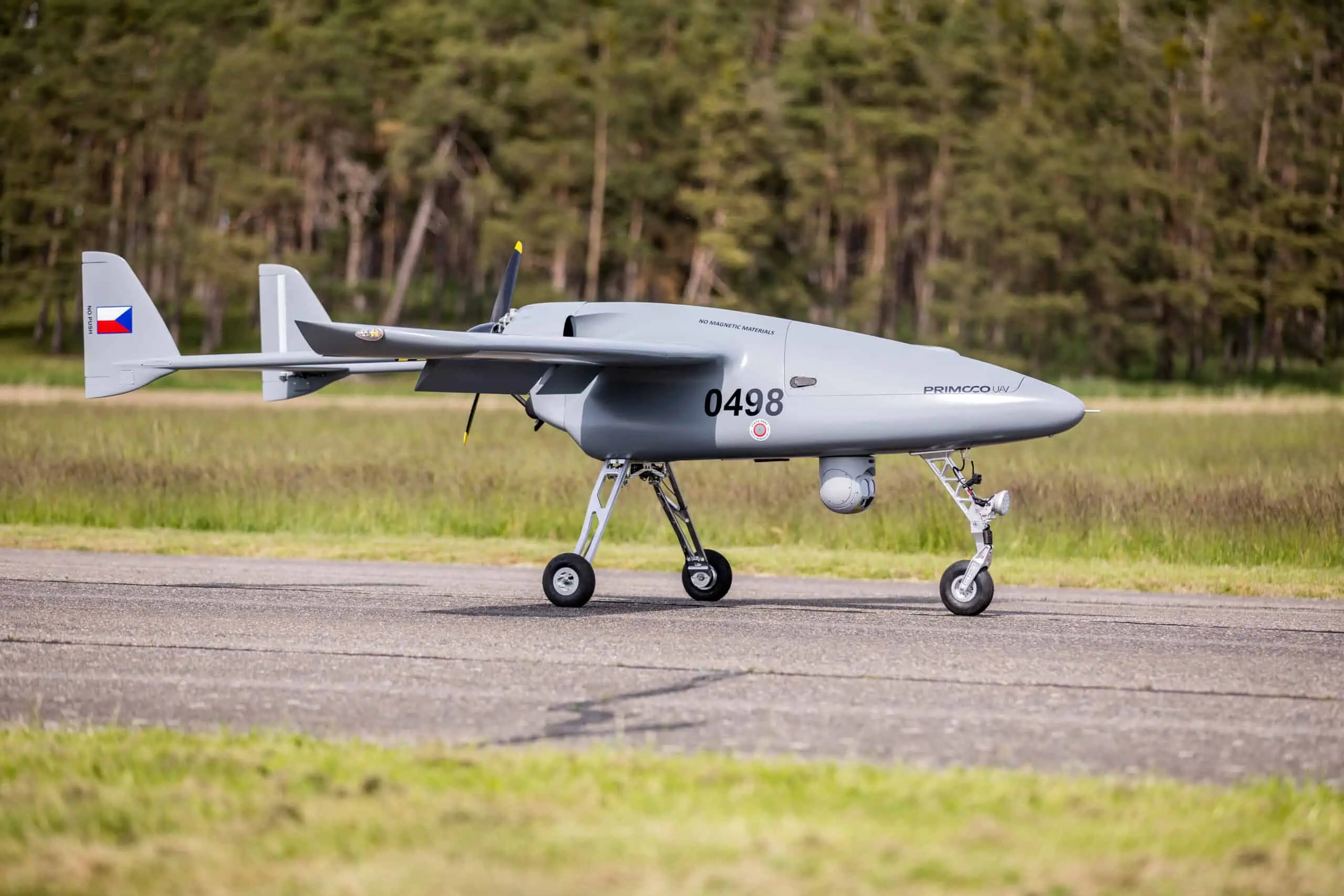 Primoco UAV has performed a successful flight test in which several of the company's One 150 UAVs (unmanned aerial vehicles) were controlled simulataneously from a single ground control station (GCS). The test was performed at the Písek Krašovice airport in the Czech Republic.
The operation utilised several technologies developed by UAV broadband tactical data link manufacturer Radionor. The CRE2-179-UAV, a phased-array wireless transceiver with integrated antenna, was installed on board the One 150 aircraft. The CRE2-189, a vertically-mounted wireless transceiver that features a single rugged Ethernet and power connector and also utilises Radionor's proprietary phased-array technology, was integrated into the GCS.
The One 150 UAVs were also fitted with Sagetech's ADS-B In/Out Mode S secondary radar transponders during the flight test, enabling mutual position tracking independent of the ground control station.
The One 150 is designed for both civilian and military applications, and is capable of fully automatic operation including take-off and landing. The aircraft is capable of exceptional endurance, with the ability to spend more than 15 hours in the air non-stop at a cruising speed of 100-150 km/h, representing a range of up to 2,000 km. With a maximum take-off weight of 150 kg and a payload of 30 kg, the One 150 can be used for a wide range of missions, and is currently deployed on three continents for inspections of product pipelines and distribution networks in the energy sector, ensuring border and coastal security, monitoring fires, and search and rescue operations.
Flight validation of the UAV's new capability allows for the future control of multiple types of aircraft using the same communications system. This makes it possible to combine different platforms during a mission without having to have a separate control station for each of them. The entire solution has been verified and complies with the new European Union rules for the operation of UAVs.
Radek Suk, Chief Pilot of Primoco UAV SE, commented: "We have been preparing for the flight tests for a long time and in co-operation with our partners we have managed to verify that our One 150 aircraft allows simultaneous and safe control of two or more assets. Due to the advanced automation of flight functions, control of multiple aircraft by a single pilot is possible, although this activity understandably requires a higher level of attention. For the tests we used two factory One 150 aircraft, namely OK-X045Y and OK-X053Z. The entire system functioned without faults throughout the tests and allowed safe and completely stable control of both aircraft."
Ladislav Semetkovský, CEO of Primoco, also took part in the flight tests, and noted: "Verifying the ability to control multiple aircraft from a single ground station opens up new possibilities in rescue and security deployments. For military users, a similar capability also offers the use of the concept of swarming. Thanks to the very high quality on-board equipment of our aircraft, we have once again confirmed that Primoco UAV One 150 represents the most advanced aircraft in its category on the market. I would like to thank our partners, UAV Navigation from Spain, Radionor from Norway and Sagetech from the USA for their perfect co-operation. We have been able to verify additional competence in real operation beyond the ongoing STANAG 4703 certification tests and thus meet another of the requirements that our customers are interested in."