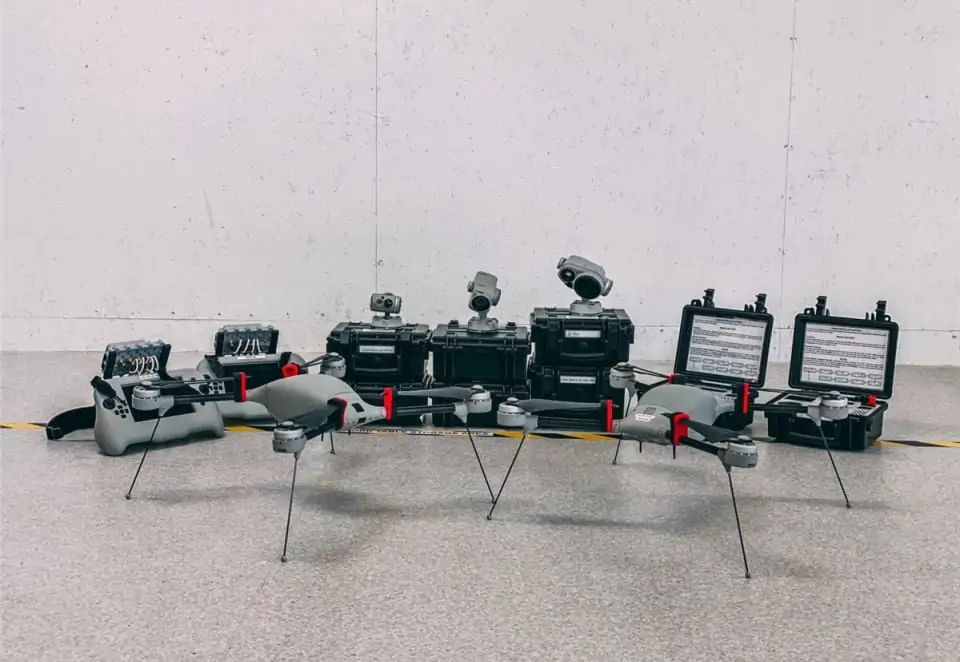 Nordic Unmanned has been awarded a contract by the Norwegian Defence Materiel Agency to provide Lockheed Martin's Indago 3 UAS (unmanned aerial system) for the Norwegian Ministry of Defence and Justice and its subordinate agencies. The contract, which is to last for 3 years with options to extend up to a total of 7 years, includes training and life cycle support
The Indago 3 is a vertical takeoff and landing (VTOL) small quadcopter UAS designed for intelligence, surveillance, and reconnaissance (ISR) applications. It weighs less than 10 lbs, fits in a small backpack, and can be deployed in around 2 minutes. The tactical UAV can carry a variety of electro-optical and infrared payloads and features a flight time of 50 to 70 minutes.
Nordic Unmanned is the systems integrator for the project and will oversee all quality systems and project management according to client requirements. The company will integrate phased-array tactical datalink radios from Norwegian supplier Radionor Communications AS.
Knut Roar Wiig, CEO of Nordic Unmanned, commented: "We are very happy to finally be able to support Norwegian servicemen and women with world-leading UAV equipment. As a Norwegian company we are very satisfied to be the chosen supplier in this demanding procurement – it proves how far the Norwegian unmanned industry has come and we look forward to supporting this and future drone services for the Norwegian Justice and Defence sector."