Alva Industries, a leading developer of next-generation motors for UAVs (unmanned aerial vehicles) and drones, has partnered with Unmanned Systems Technology ("UST") to demonstrate their expertise in this field. The 'Gold' profile highlights how the company's ironless and slotless motors, designed for mission-critical applications, provide superior performance without compromising on reliability or durability.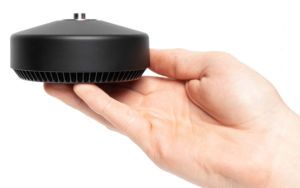 The X60 is a high-power drone motor specifically designed for industrial hexacopters and octocopters with 12S batteries and a maximum takeoff weight of 25 kg. The motor design incorporates a FiberPrinted slotless stator and a permanent magnet Halbach-array rotor, providing a mass- and energy-efficient solution with excellent peak torque and power.
Featuring a lifetime of 1000 hours, the highly durable motor can land the drone safely in the unlikely event of failure, making it ideal for safety-critical missions. The X60 exhibits low levels of noise and vibration for near-silent operation and reduced wear and tear, and is IP55-rated for full protection against dust and rain.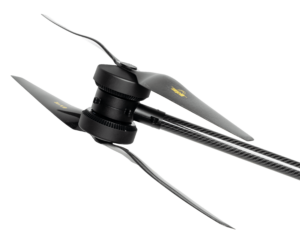 The ALTUS Duo is a highly reliable, fully integrated UAV propulsion system designed for octocopters with 12S batteries and a maximum takeoff weight of 25 kg.
The high-power system combines X60 FiberPrinted drone motors with custom VESC-based electronic speed controllers and 28″ factory-balanced propellers designed in conjunction with Mejzlik Propellers.
Able to land a drone safely in the unlikely event of motor failure, even at an ambient temperatures of up to 40 degrees Celsius, ALTUS Duo is an ideal choice for safety-critical UAV applications. The system design features redundant power units and UAVCAN communication lines for ensured reliability , allowing the drone to fly home even in the event of a critical error.
To find out more about Alva Industries and their motors and propulsion systems for UAVs, please visit their profile page: https://www.unmannedsystemstechnology.com/company/alva-industries/