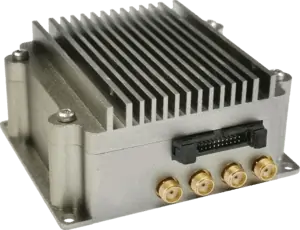 Simpulse partners with solar drone specialist XSun to reach air-ground data links of over 100 km
SDR platform developer Simpulse is proud to announce its partnership with solar drone specialist XSun, provider of innovative energy-independent drones.
The partnership will enable the extended range of wireless air-ground data and video transmissions between XSun's SolarXOne drone and ground-station, to distances of exceeding 100 km, using Simpulse's SL200 mobile data-link modem.
This very long-range capacity can now be achieved with reduced weight and transmit power, thanks to the compact SL200 modem and underlying Software Defined Radio (SDR) technology.