Skyfront, a leading developer of hybrid power multirotor drones for autonomous aerial data gathering, has partnered with Unmanned Systems Technology ("UST") to demonstrate their expertise in this field. The 'Platinum' profile highlights how their long-endurance gas-electric UAVs (unmanned aerial vehicles) can unlock the economic potential of unmanned data collection, providing enhanced efficiency and ease of use.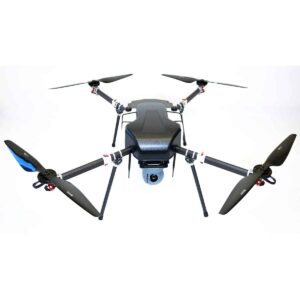 The Perimeter 4 is a gas-electric hybrid quadcopter built to surpass the flight time and range limitations of traditional drone mapping and surveying missions. Featuring a unique proprietary hybrid gasoline-electric propulsion system with electronic fuel injection and backup battery, the long-range quadcopter can achieve a maximum flight time of over five hours and a distance of 110 miles.
The Perimeter 4 can carry a wide variety of payloads of up to 8.8 lb (4 kg), making it a versatile platform capable of undertaking long-range, long-endurance missions for mapping, inspection, surveillance, military ISR (intelligence, surveillance and reconnaissance) and more. With custom engine control and Pixhawk-based autopilot electronics, the Perimeter 4 features automatic takeoff and landing, autonomous waypoint navigation and specialised survey flight modes.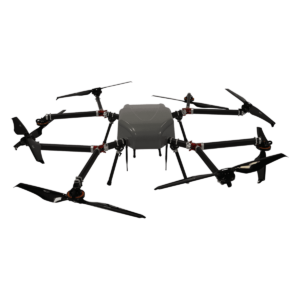 The Perimeter 8 is a hybrid power octocopter drone with the same long-range, long-endurance capabilities and intuitive operation as the Perimeter 4 but with a heavy-lift payload capacity of 12 lbs (5.5 kg). It also features full propeller, motor, and ESC redundancy, ensuring the safety of high-value payloads and sensors.
The easy-to-assemble system can be deployed and airborne within five minutes, with fully automated engine operation and professional-grade GNSS navigation. The engine can be started and stopped via the ground station, which also continuously monitors engine health information and fuel levels in real-time.
With the ability to quickly and easily field a broad range of leading professional payloads and sensors, the Perimeter 8 is designed to achieve industry-leading drone data and intelligence gathering in a single flight.
Find suppliers of VTOL UAVs >