SL200 established Live Video Link over 65 km on a UAV mission over sea.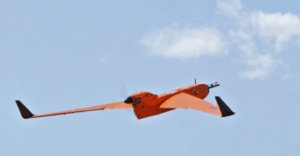 Simpulse's SL200's recent deployment on board a Boreal drone, commissioned by weather forecaster Meteo France, to predict the intensity and paths of cyclone, showed its data link reliability over a very long transmission range, during an active mission.
Using Simpulse's GRS-T200 tracking antenna on the ground, SL200 transmitted the drone's Control & Command, Telemetry and Live Video up to 65 km requiring only 0.4 W transmit power.
Production of the SL200 and GRS-T200 started in November 2018 and the complete long-range data link solution is now commercially available.