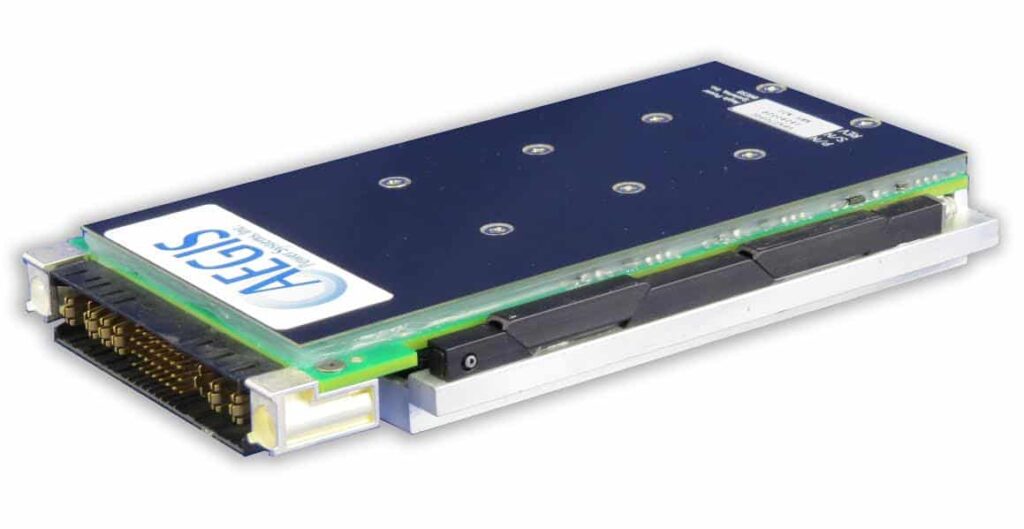 Aegis Power Systems has announced the release of a new 3U VPX power card, the VPX2703UC. Designed to meet various industry and military standards, the new card is a filtered 270Vdc unit that provides a robust power system for use in VITA 62 rack mount chassis. The card has been designed for industrial and defense applications such as unmanned systems.
The VPX2703UC power card yields up to 93% max efficiency, 650 watts total output power, and a small 5HP size. Other features includes conduction cooling, six output voltages, short circuit protection with automatic recovery, quick start-up time, and alignment keys for allowing use of multiple units in one chassis. The single slot rack cards are ruggedized and designed to meet all applicable portions of various military standards including Mil-Std-704, Mil-Std 461e, and Mil-Std-810f.
The SWaP optimized power supply offers a thin profile for systems requiring minimal size and weight while maximizing power output.