Webinar Details
Hosted by Elistair
December 14, 2021, 14:00 (UTC)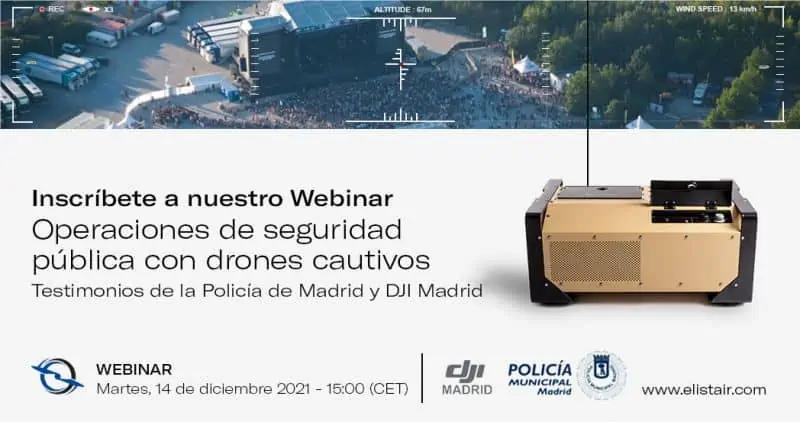 The Madrid Police and distributor DJI Madrid will share their experience in using free drones and captive drones for daily public safety operations.
Find out how integrating wiring systems into your drone fleet was key to increasing safety and bolstering your presence and deployment procedures.
Operaciones de seguridad pública con drones cautivos: Testimonios de la Policía de Madrid y DJI Madrid
La Policia de Madrid, y el distribuidor DJI Madrid compartirán su experiencia en el uso de drones libres y drones cautivos para operaciones diarias de seguridad pública.
Descubra cómo la integración de sistemas de cableado en su flota de drones fue clave para aumentar la seguridad y reforzar sus procedimientos de presencia y despliegue.