Webinar Details
Hosted by Elistair
March 2, 2022 , 15:00 (UTC)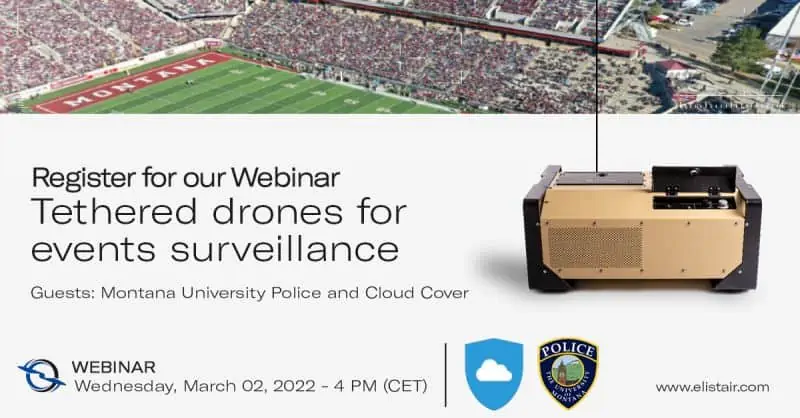 Montana University Chief of Police, Brad Giffin, and Cloud Cover Mission Commanders, Richard Simpson and Brian Zacherl share their feedback on the use of tethered drones to help secure large events.
They deployed tethered and untethered drones on major events hosted at the Washington Grizzly stadium, with more than 25 000 seats capacity. Brad, Brian and Richard will be able to explain how tethered drones improved the safety and efficiency of their operations.
Join us to benefit from our guests field experience and ask them your questions in live.
Webinar Agenda:
Introducing Elistair by Kevin Laurent: 5 minutes
Introducing Montana University and Cloud Cover: 5 minutes
Feedbacks from Brad Giffin and Richard Simpson based on their field experience: 20 minutes
Questions – Answers with the participants: 15 minutes