UnmannedSystemsTechnology.com takes a look at the FAA rules concerning Remote ID and drones manufactured in the US after December 16th, 2022.
(Please note: the original deadline of September 16th, 2022 has been pushed to December 16th, 2022, to give UAS manufacturers additional time to prepare their aircraft for compliance with the new Remote ID ruling)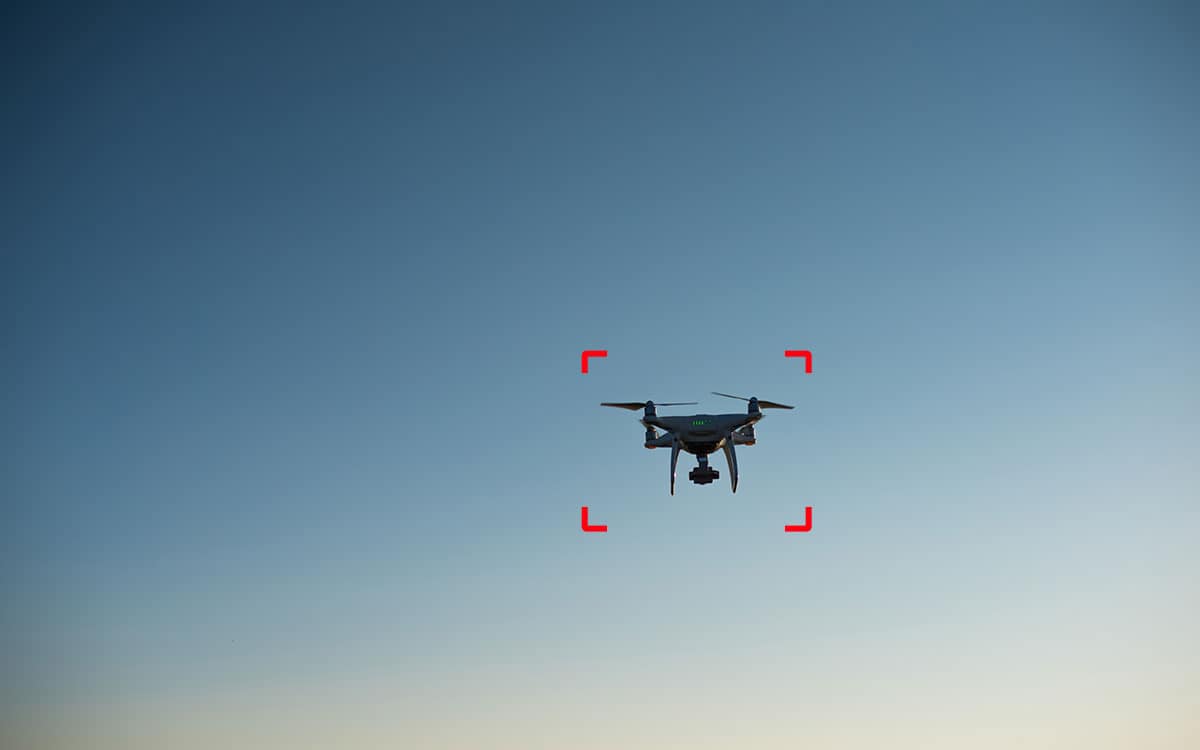 What is Remote ID
According to the FAA (Federal Aviation Administration) Remote ID is the ability of a drone in flight to provide identification and location information that can be received by other parties.
What information is transmitted & how
Broadcasting via a radio-frequency method such as Bluetooth or Wi-Fi, remote identification modules transmit the following information:
The serial number / session ID / unique drone ID number
The drone's latitude, longitude, geometric altitude, and velocity
The position of the Ground Control Station (GCS) or take-off point
Emergency status
Time mark
What is the information used for
In-flight positioning information transmitted by Remote ID will be available to personal wireless devices in range, however personal information such as the serial number / session ID is restricted to the FAA. This information can be made available to authorized law enforcement and national security personnel upon request.
Remote ID information can be used to track drones and locate the pilot if the drone is flying in a restricted area or in an unsafe manner, and in doing so supports the role of law enforcement in policing drone law violations.
New Rules
All commercial drones built in the USA after December 16, 2022 must have Standard Remote ID built-in.
Drone manufacturers have until September 16, 2023 to upgrade or replace their existing fleet.
Under FAA regulations, drones will not be able to take-off if the Remote ID is not functioning and should land the drone as soon as possible if the system stops transmitting during flight.
This ruling does not apply to UAV operated outside of the USA.
Deadlines – Drones and UAS manufactured before December 16, 2022, which do not have built-in Remote ID, may legally operate until September 16, 2023.
Remote ID Modules – Operators can retrofit a third-party Remote ID Broadcast Module to older, non-compliant drones.
FRIAs – You can continue to fly within FAA-Recognized Identification Areas (FRIA) if your drone does not broadcast Remote ID information. FRIAs can only be requested by community-based organizations and educational institutions and drones flying within FRIAs must be within visual line of sight (VLOS).
Note:
Remote ID does not make your drone eligible for BVLOS – if your drone is operating with Remote ID, you must still be able to see it at all times.
Leisure drones weighing less than 250g / 0.55lbs are not subject to this ruling.
Military drones are exempt.
INVOLI – Leman RemoteID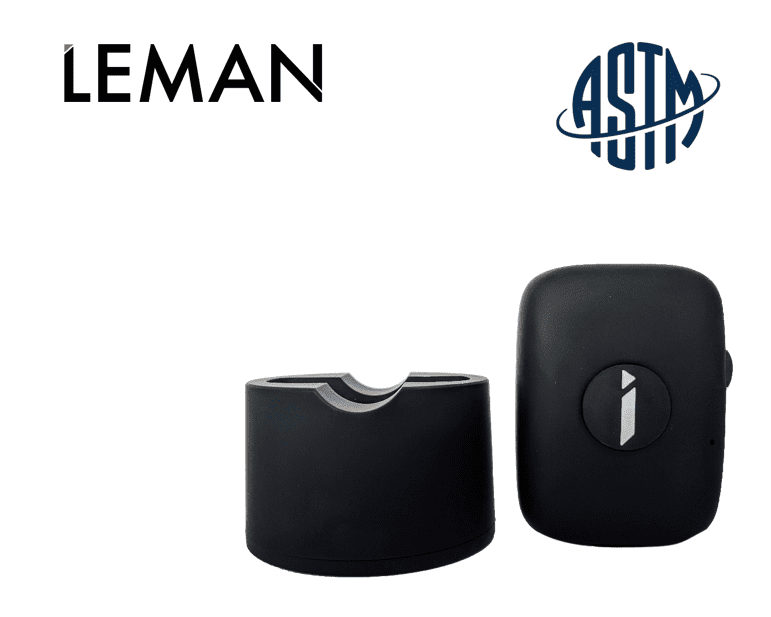 The Leman RemoteID is a new CE/FCC-approved drone tracker by INVOLI specifically designed to follow the ASTM Remote ID Standard F3411-19.
Simple to use, the Leman RemoteID does not need to be connected to the drone's battery to operate and begins position transmission straight away after turning it on. The tracker is lightweight (47 g), resistant to rain (IP67), and has a battery life of 4 hours and 30 min with a refresh rate every 1 second, making it ideal for a wide variety of drone operations.
Developed to allow drone operators to fly safely while complying with the latest regulations around the world, the INVOLI RemoteID drone tracker transmits the position and identification of the drone in two ways: direct broadcast over Wi-Fi (Remote ID Broadcast), and over 4G networks (Network Remote ID), with separate versions for European and North American 4G bands.
Aerobits – idME Pro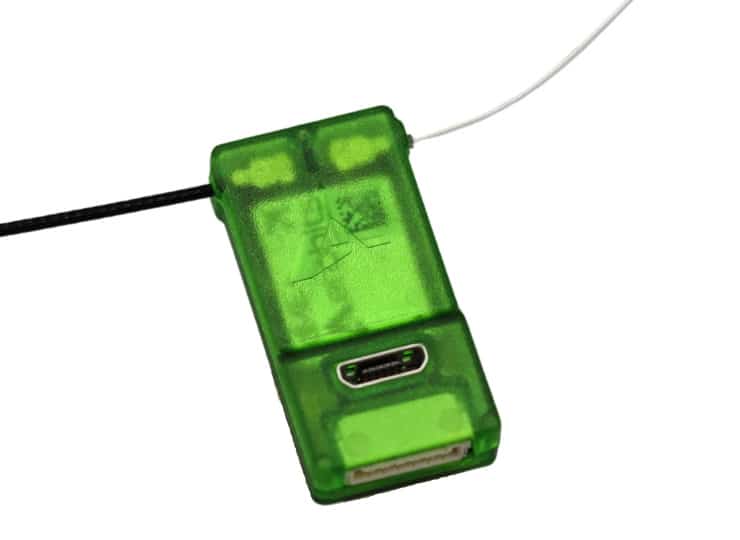 The idME Pro by Aerobics provides enhanced identification and tracking, with a low SWaP (size, weight and power) footprint, allowing it to be integrated into sUAS.
Utilizing both Wi-Fi (NAN and Beacon frames) and BLE (Bluetooth Low Energy, which supports Bluetooth 4.0 and 5.2) the idME Pro provides surveillance and drone operator identification capabilities via modern mobile devices such as smartphones or tablets and can be easily connected to a Pixhawk drone controller via a JST connector. There is also the option to equip the device with a GNSS receiver and antenna.
idME PRO has been developed in compliance with the newest versions of the ASTM and ASD-STAN documents concerning Remote ID.
Aerobits' unique Remote ID and Tracking technology, including the idME, idME+ and idME Pro can also be found at UAV Propulsion Tech along with the full range of hardware and software solutions dedicated to unmanned aircraft systems.
Auterion – Skynode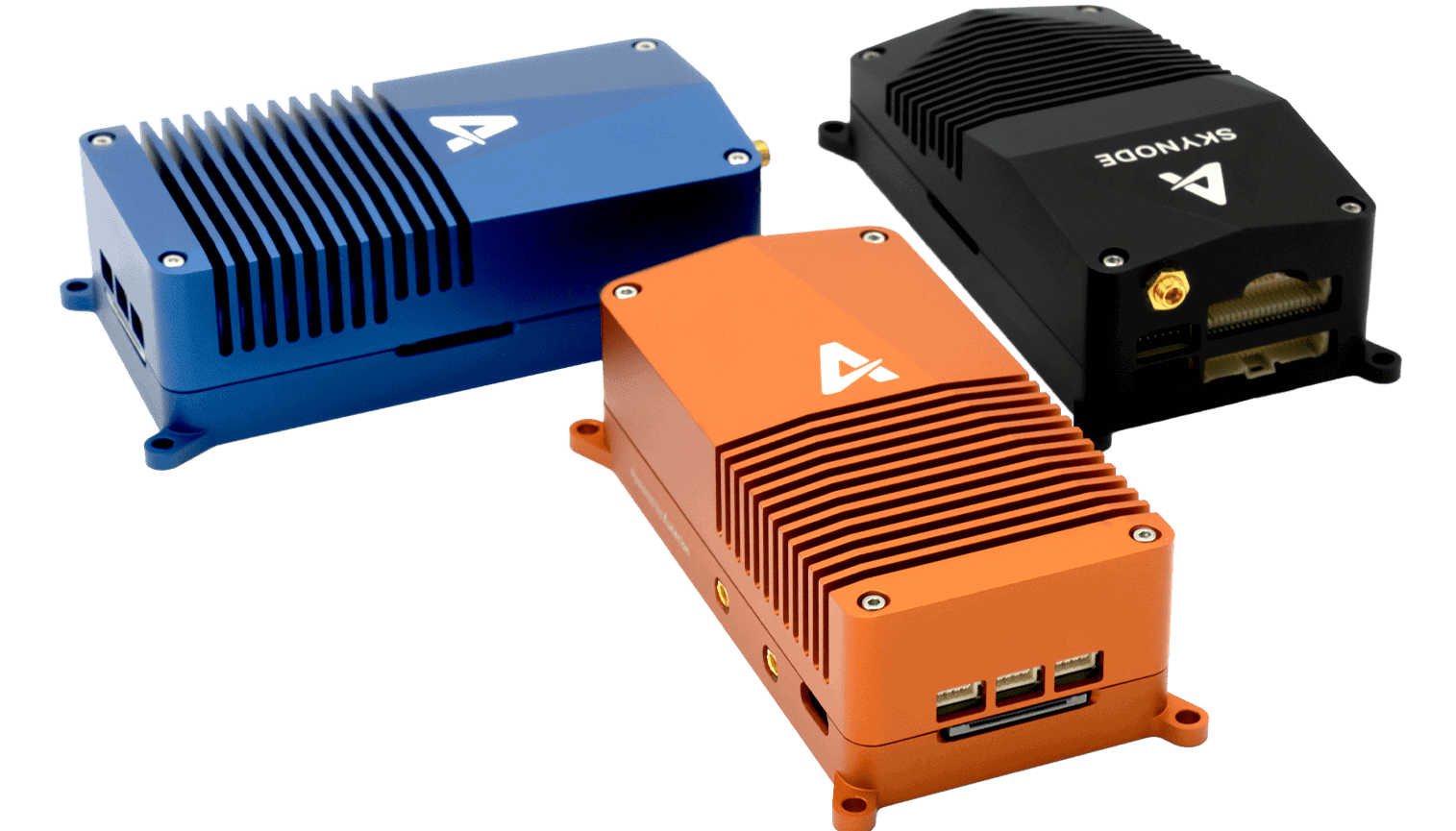 Auterion enables drone manufacturers to build drones compliant with the final rule of Remote Identification of Unmanned Aircraft (Part 89), through Skynode – reference design hardware built with Remote ID in mind.
Skynode is ideal for quick integration into prototypes, or as part of a final product. With off-the-shelf OEM units and licensed reference designs, both low and high-volume production can be catered for. With Auterion Enterprise PX4, the onboard software platform running on Skynode, manufacturers can rely on a compliant Remote ID implementation based on open source software.
The Skynode family of fully integrated avionics modules provides a streamlined combination of flight controller, mission computer and wireless communications for manufacturers looking to bring enterprise-ready drones to market or retrofit existing products.
Elsight – Halo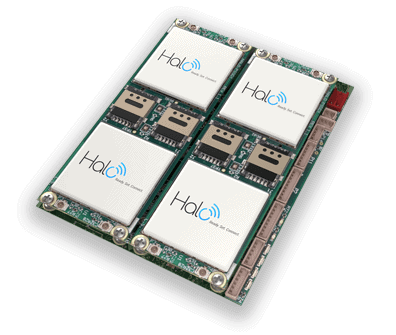 The Elsight Remote ID module provides compliance with FAA and EASA requirements and is built into the Elsight Halo BVLOS communication solution. The remote ID module supports both broadcast and network Remote ID, and has built-in RID failover.
With no added room required on the drone, Halo is a minimal SWaP (size, weight and power) solution that is compliant with  mandatory FAA regulations and requirements for Remote ID according to F3411_RiD_ASTM. Halo is available in two convenient form factors – an OEM module for easy integration into any platform, and a standalone connectivity solution.
Useful Articles:
Remote ID for Unmanned Aerial Vehicles