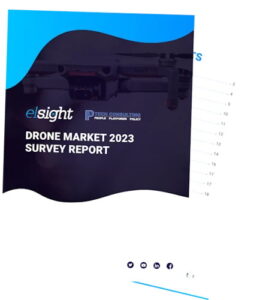 Elsight, a developer of connectivity solutions for BVLOS (beyond visual line of sight) drones, has partnered with leading UAS technology specialists P3 Tech Consulting to gather opinions from a diverse range of drone industry figures on the current and future state of the market. These responses have been collated and presented in a report available from Elsight's website.
Respondents to the survey spanned six continents, and included a wide variety of representatives from different sectors including commercial, military, public agencies, education and scientific research.
The survey report includes information on:
Target markets and applications for drone technology
What stage of BVLOS operations respondents have reached
Business models for customers and vendors
Opinions on the past, present and future state of the drone market
The biggest challenges currently facing the drone industry
To find out more about the responses to the survey conducted by Elsight and P3 Tech Consulting, download the full report here.