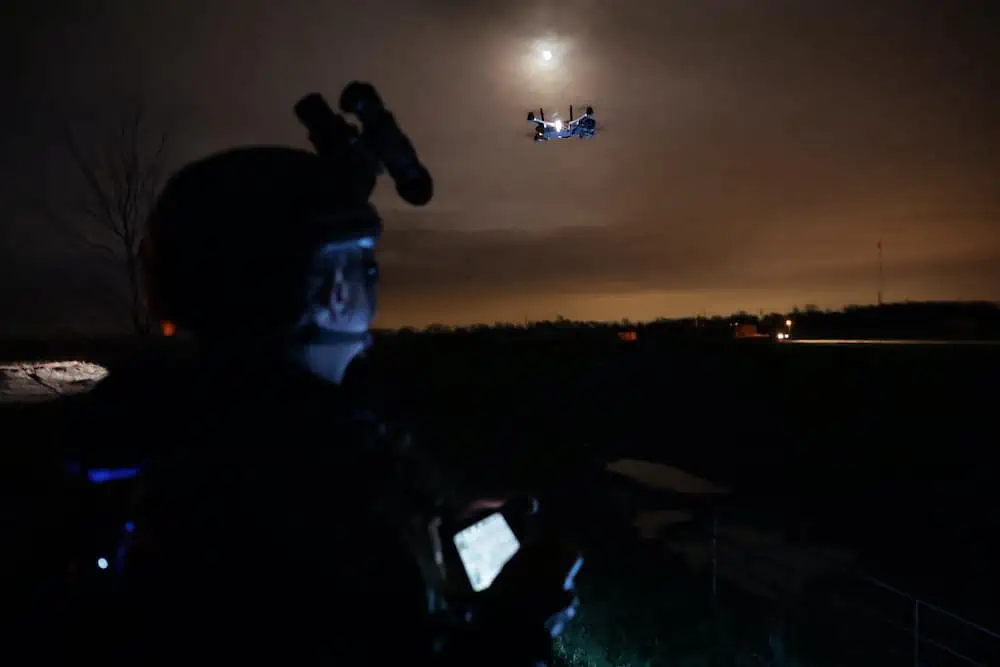 Teal Drones, a subsidiary of Red Cat Holdings, Inc. has received a $2.6 million purchase order to supply its Teal 2 sUAS to the U.S. Defense Logistics Agency (DLA).
Teal will deliver 172 units of the Teal 2, plus spare parts and training. This order was requested by U.S. Air Force Security Forces, whose role is to defend Air Force bases and installations.
Officially launched in April, the Teal 2 features the latest intelligence, surveillance and reconnaissance technology, delivering time-critical information and enabling operators to make faster, smarter decisions. The system offers multi-vehicle control and artificial intelligence capabilities.
Approved by the U.S. Department of Defense as Blue UAS and available to purchase through the federal government's GSA Advantage website, the Teal 2 is designed to Dominate the Night™ as a leading sUAS for night operations. The Teal 2 is the first sUAS to be equipped with Teledyne FLIR's new Hadron 640R sensor, providing end users with the highest resolution thermal imaging in a small form factor.
"It's an honor to supply the United States Air Force with the Teal 2 sUAS," said Red Cat CEO Jeff Thompson. "The Teal 2's industry-leading night-vision capabilities will be a strong asset in helping the Air Force to secure airfields and bases after dark."
Early-adopter customers for the Teal 2 have included U.S. Customs and Border Protection, which has taken delivery of 54 systems, and the North Carolina Division of Emergency Management, which has purchased 10 systems for Civil Air Patrol's North Carolina Wing.
The procurement was sourced by global operations support company Noble Supply & Logistics, LLC (NOBLE) as part of the DLA's Special Operational Equipment Tailored Logistics Support (SOE TLS) Program.
NOBLE is a DLA-designated provider for the SOE TLS Program. This 10-year program, capped at $33 billion, covers the delivery of logistics support to federal agencies, military bases and other DLA customers worldwide, helping them meet their SOE requirements.