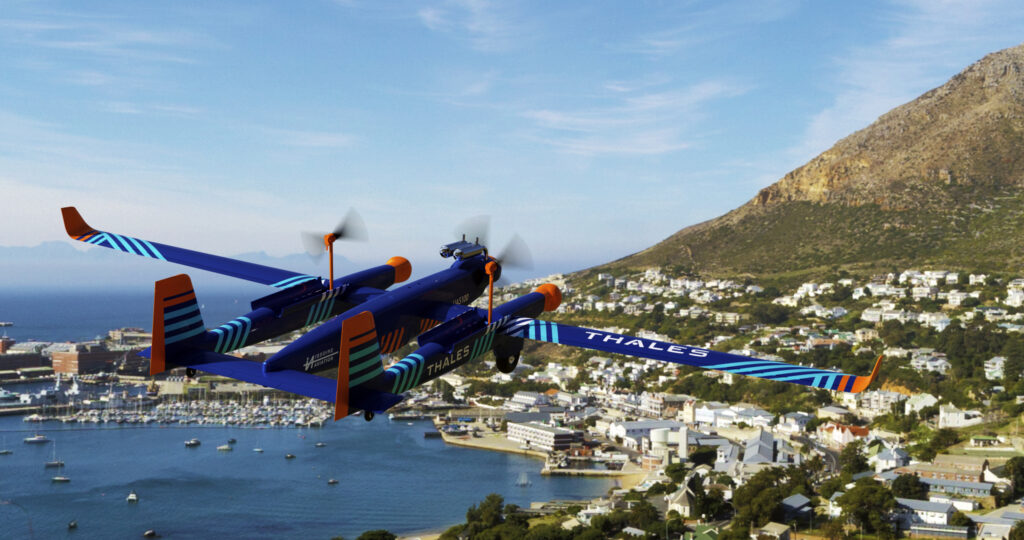 As part of the development of the first EASA-certified Unmanned Aerial System (UAS), Volz Servos is to supply certifiable actuators that will equip Thales's UAS100 long-range drone.
Volz and Thales signed the contract that also calls on Volz subsidiary Aircraft Electronic Engineering GmbH (AEE), an EASA-approved production, maintenance and alternative design organization, to develop the actuators that will be compliant with both European Union Aviation Safety Agency (EASA) and Federal Aviation Administration (FAA) regulations.
Thales's UAS100 long-range uncrewed air system for civil and government uses will be able to operate at ranges of more than 100km.
With Volz Servos, Thales's UAS100 operators can rely on actuation capabilities that meet the highest safety and reliability requirements. All Volz actuators, ten at the various control surfaces and one at the throttle, are based on the proven DA 22 BLDC, but will be fundamentally redeveloped under EASA regulations regarding electronics (DO 254), mechanics and software (DO 178C). The servos will achieve DAL B (Design Assurance Level – B).
"We are extremely proud that Thales puts its trust in Volz to develop the first certifiable actuators for a UAS," said Phillipp Volz, Volz Servos CEO. "The prototypes already successfully operated with standard Volz actuators at all test flights. We can't wait to start working with Thales to realize the UAS100."
Find Drone Actuator manufacturers and suppliers of actuation systems >>