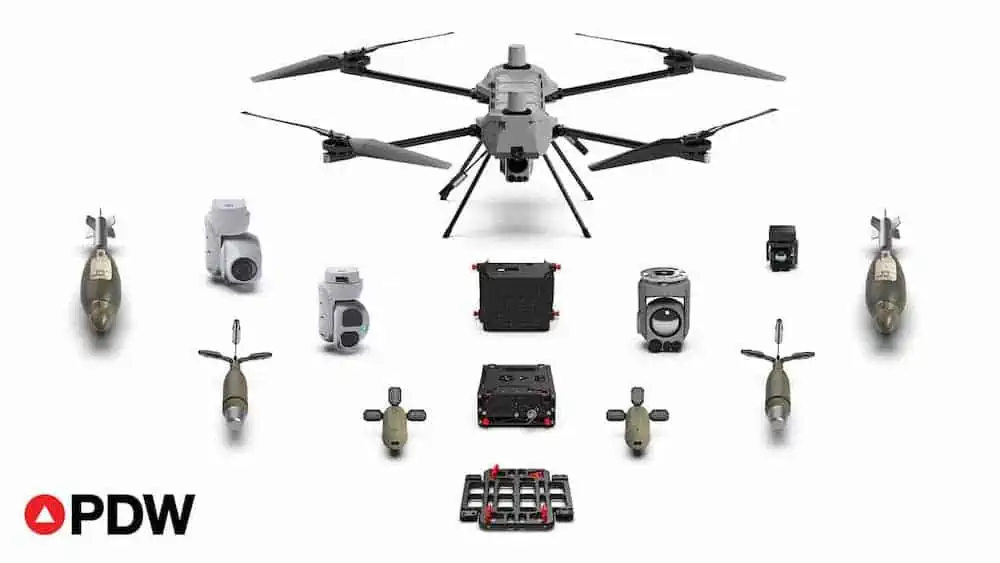 PDW is partnering with Doodle Labs in order to integrate the industry-leading Helix Mesh Rider Radio into PDW's flagship C100 sUAS platform. 
This collaboration aims to provide enhanced functionality and improved capabilities for PDW's C100 sUAS by enabling operations in Electronic Warfare (EW)-contested and near-peer theaters.  
The PDW C100 platform is an industry-leading sUAS developed specifically for the Department of Defense (DoD), enabling features previously only available on larger fixed-wing assets to be launched organically by a single soldier.
The C100 is built around a modular open architecture which allows new hardware and capabilities to be seamlessly integrated. It offers a wide range of advanced mission capabilities, including targeting and identification, signals intelligence, direct effects, and payload/supply delivery. The platform fits into a rucksack and supports many integrations with leading sensors, payloads, and novel technologies.  
Doodle Labs, an industry leader in advanced data-link development, is providing its Helix Mesh Rider Radio for the PDW C100 platform. The Helix Mesh Rider Radio was developed with sponsorship from the US DoD's Defense Innovation Unit (DIU) and is fully compliant with DIU's Blue UAS program. 
The Helix Mesh Rider Radio makes use of the company's proprietary multi-band technology to cover a range of licensed radio frequencies often used by groups in the US DoD in a single radio, from M1 to M6.   The radio's mini-OEM form factor is extremely low-SWaP and boasts FIPS 140-3-certified encryption, both of which are crucial for tactical military missions.   
Ryan Gury, CEO of PDW, said: "Doodle Labs has developed a next-generation wireless system that is reliable, robust, and easy to integrate. With long-range, high-bandwidth data links and advanced features like dynamic frequency changing and multi hop relay, Doodle Labs' wireless system ensures reliable connectivity for operations in even the most challenging and contested environments."
"PDW is engineering some of the most versatile tactical UAS platforms on the market, so we knew our datalink component needed to be up to the many challenges end-users are bound to put the C100 through," said Ashish Parikh, VP Business Development for Doodle Labs. "When we say our Helix Mesh Rider Radio is 'built for global deployment,' the missions in which the C100 is perfectly suited to excel are exactly what we have in mind. This platform can do it all."