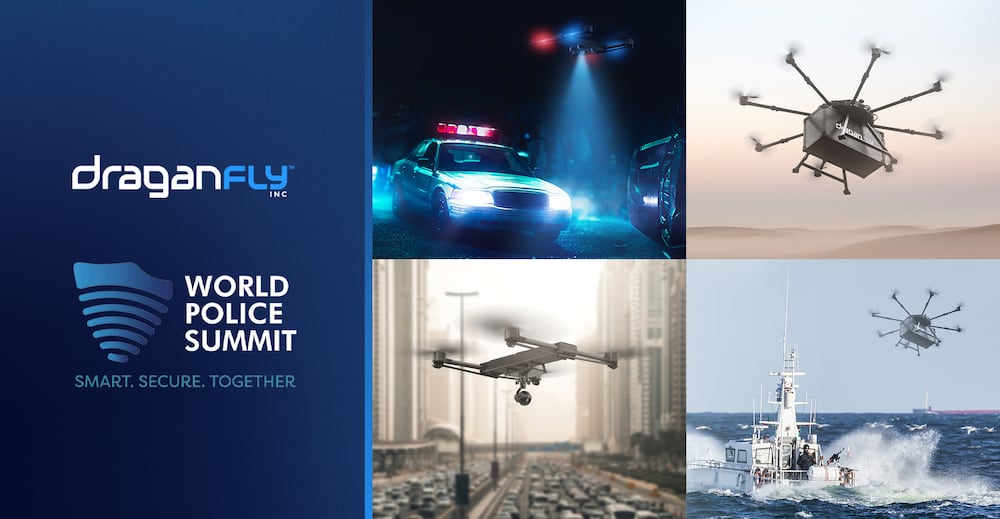 Draganfly has confirmed that it will attend the World Police Summit, 7-9 March 2023 at the Dubai World Trade Centre.
A gathering of industry leaders and experts will explore the current challenges facing police forces along with the latest strategies, technological advancements, and innovations accessible to law enforcement and security professionals.

Playing an integral role in innovation for policing and national security, Draganfly will demonstrate its newest drones, the Commander 3XL and Heavy Lift. In addition, the team will also demonstrate its Vital Intelligence (VI) technology which layers machine learning with a live video feed to collect human biometric data.

Located at booth #8A29, the Draganfly leadership and sales team will be available to educate and provide a hands-on look at the company's product line. Stop by for a visit, or book an appointment with a member of the team.