Meller Optics is a leading manufacturer of high-precision optical components for UAVs (unmanned aerial vehicles), ROVs (remotely operated vehicles), AUVs (autonomous underwater vehicles) and robotic systems. UST is delighted to welcome Meller Optics on board as a supplier partner, and we will be highlighting their unique solutions and capabilities across our channels over the next 12 months.
We've just launched Meller Optics' UST supplier profile, which has been written and built by our team in collaboration with the company. The Silver profile showcases their custom optics fabrication capabilities, and their precisely-machined optical windows, domes, and rugged lenses for critical applications and extreme environments.
Read on to find out about their optical components for drones and robotics: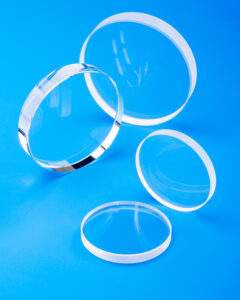 Meller Optics' sapphire optical windows rank 9 on the Mohs scale, giving them a hardness that is second only to diamond. Providing robust protection against fast moving dirt, sand, and saltwater, they can be enhanced with multi-spectral anti-reflective coatings that meet salt fog requirements.
The custom optical windows are available in three quality grades – Standard, Superior and High-Precision – to suit a variety of needs. Diameter, thickness and orientation can be customized to your specifications.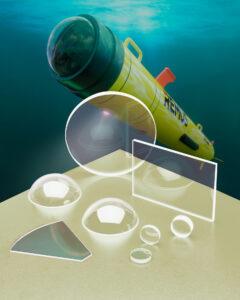 Tough high-precision sapphire domes can be provided with diameters of up to 100 mm and included viewing angles of up to 180 degrees. Manufactured on a highly repeatable 5-axis spherical machining center, they feature wall thickness variation of less than 25 microns and other dimensional tolerances of down to +/-10 microns.
Domes can also be manufactured from other materials upon request, including quartz, optical glass, silicon, zinc sulfide, germanium, Spinel and Alon.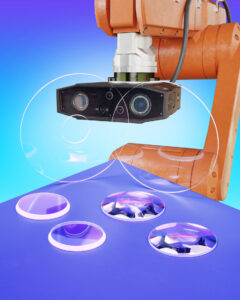 Meller's optical-grade monocrystalline sapphire lenses are ideal for imaging and focusing, IR laser beamsteering and chemical and erosion-resistant applications. They feature diameter tolerances of +/- 0.25 mm and thickness tolerances of +/- 0.20 mm.
Available in positive and negative configurations, the ruggedized lenses can be manufactured to custom diameter and focal length requirements, and can be provided with anti-reflection and other thin film coatings.
To find out more about Meller Optics and their optical windows, domes, and lenses for drones and robotics, please visit their profile page: https://www.unmannedsystemstechnology.com/company/meller-optics/