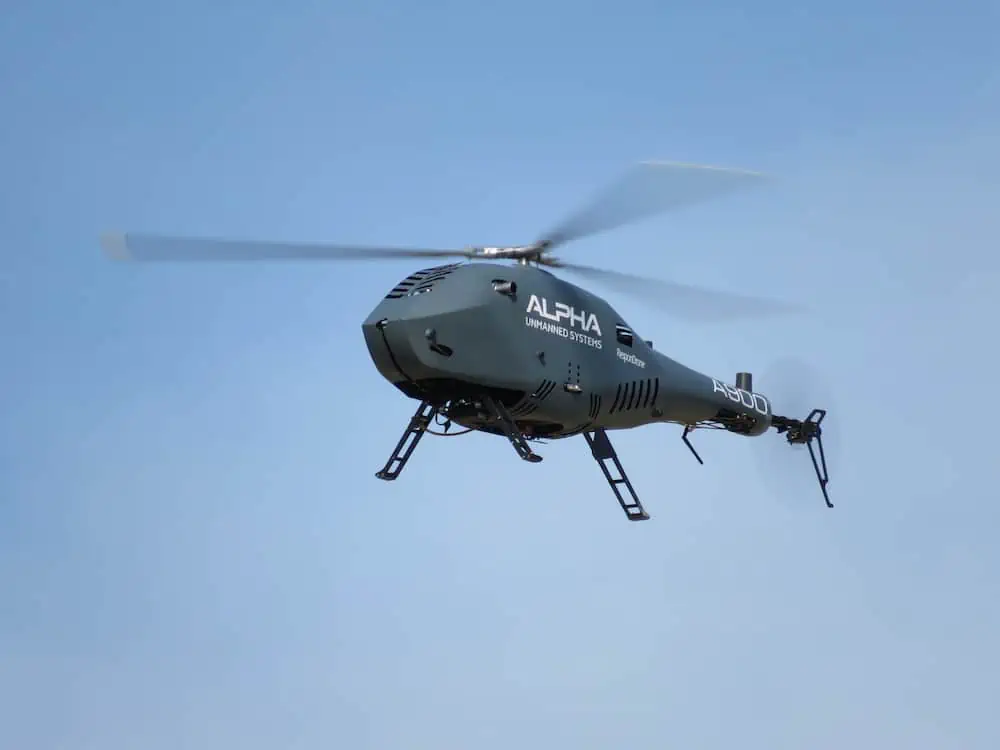 Spain's multinational telecommunications company Telefonica and UAS manufacturer Alpha Unmanned Systems (AUS) are collaborating to support each other in joint business opportunities in 5G communications and unmanned helicopters in the defense and security sectors.
Alpha's A800 and A900 platforms are highly evolved and professional unmanned aerial systems designed for both civilian and military and security use, with a high level of aeronautical engineering and sophistication.
Both companies have highlighted the complementarity of Alpha's VTOL drones with Telefónica's 5G communication systems for various solutions, with a special focus on onboard applications.
"This is an extremely important agreement as it will allow us to expand our internationalization to more and new markets worldwide," said Eric Freeman, CEO of AUS. "While our helicopters already fly on three continents and are present in more than eight countries around the world, the agreement reached with one of the world's leading communication and telephony service companies, Telefónica, will allow Alpha to access dozens of new markets."