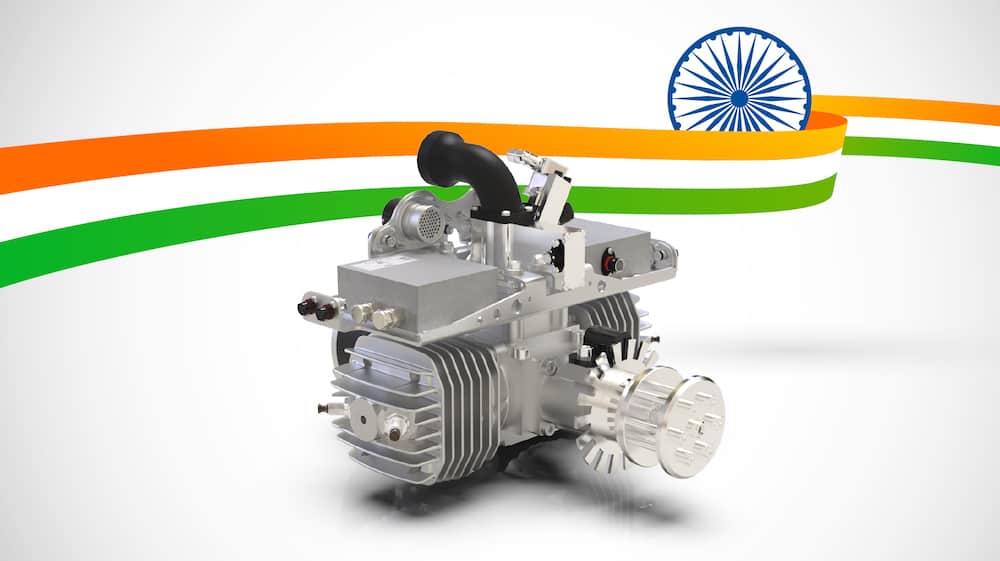 Sky Power International has signed an exclusive distribution partnership agreement with Zerosum Technologies Pvt Ltd for the Indian market.
The new distributor offers products and systems for the development and operation of Unmanned Aerial Vehicles (UAVs) and works with numerous drone manufacturers in the national market.
"India is one of the most important Asian markets for us," said Karsten Schudt, Managing Director of Sky Power. "We are therefore pleased to have gained a partner in Zerosum Technologies, whose contacts we have already worked with successfully on previous projects."
Zerosum Technologies will take over the entire product portfolio of Sky Power International, which includes the two-stroke and Wankel engines, the compact single-cylinder SP-28 CR engine up to the powerful two-cylinder SP-275 TS engine. All engines are offered in different versions, such as carburator and FI, with and without generator, etc. In addition to the engines, Zerosum Technologies will also offer all ancillary items such as propellers, filters and engine control units. The Indian distributor will also be the local service and maintenance partner for all Sky Power International engines and, in addition to test services, will also assist in integrating the engines into UAVs.
Zerosum Technologies Pvt Ltd, a registered mid-sized company, provides subsystems for the emerging Indian UAV industry. The company believes this partnership with Sky Power International will make India the local center for testing and overhauling propulsion systems that meet the requirements of the next generation of engines.
"Sky Power International represents the best-in-class technology in the UAV space," said Vikram Bansal, CEO of Zerosum Technologies. "We are excited to be partnering with them. This perfectly dovetails in our Prime Minister's vision of Atmanirbhar Bharat to make the country self-reliant in critical technologies. We plan to co-develop next generation engines for India and the World."