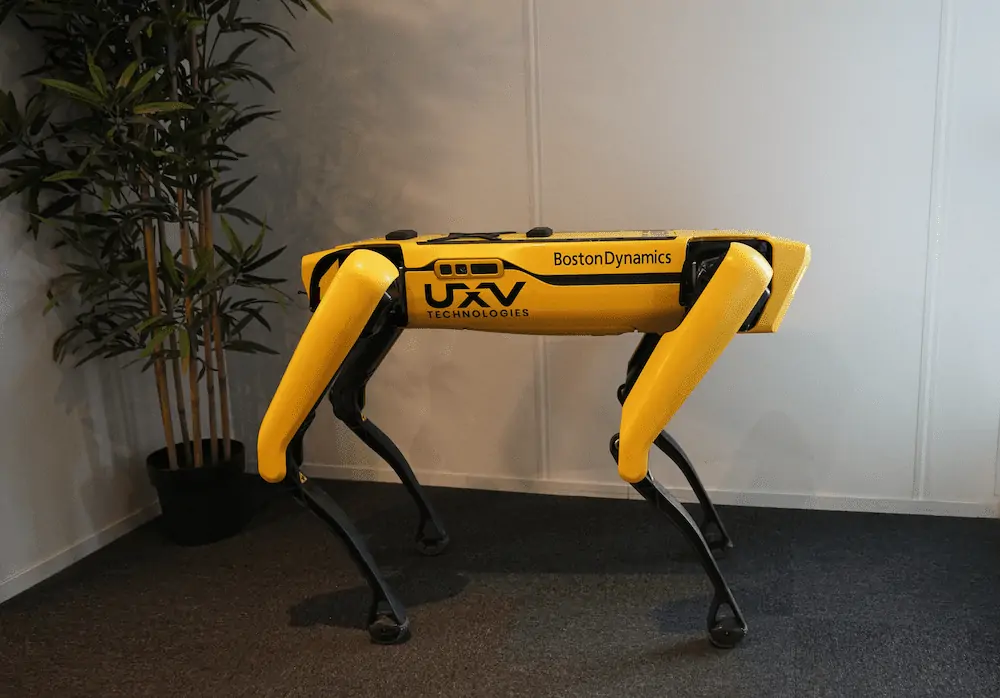 UXV Technologies will welcome Boston Dynamics' four-legged professional service robot Spot to its family, delivering custom tailored technology solutions for the robot dog.
Boston Dynamics focuses on creating robots with advanced mobility, dexterity, and intelligence. While Boston Dynamics uses the natural world as inspiration for its robots, the design is ultimately motivated by functionality, enabling Spot to deal with almost any environment and situation.
Thanks to its legs, Spot can move around in places where wheeled robots cannot. It is able to go into small spaces, move on uneven surfaces and walk on stairs.
The development of robots like Spot opens up a lot of opportunities and extends the boundaries of what humans are able to do. UXV Technologies believes there is a lot to gain from using robots like Spot and it has the potential to add a lot of value in different fields.
UXV Technologies' partnership with Boston Dynamics aims to make operations with Spot more efficient and reliable by delivering its custom ground control stations. UXV Technologies believes Spot has the potential to handle a diverse range of inspections and ultimately help the company improve safety, reliability, and efficiency.
"We are really proud to welcome Spot to the UXV Technologies family, and cannot wait to explore the new opportunities and value that Spot can create for us and our customers," Says Steven Friberg, CEO of UXV Technologies.