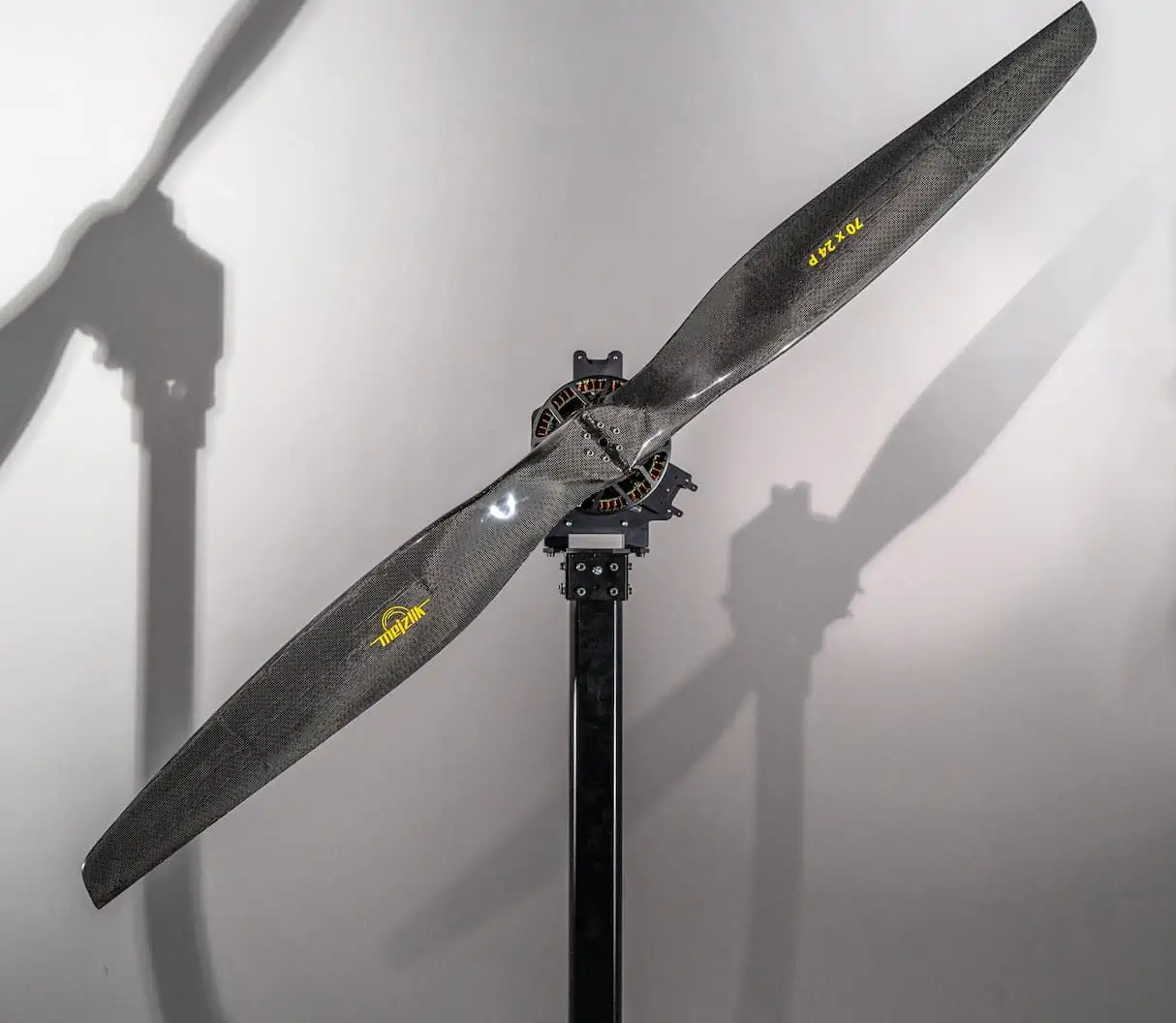 Tyto Robotics has announced pre-orders of the Flight Stand 150, the biggest-ever off-the-shelf test stand of its kind. Measuring up to 150 kgf of thrust and 150 Nm of torque, the Flight Stand 150 is compatible with propellers up to and beyond 2 meters in diameter.
The Flight Stand 150 is designed to test the propulsion systems of large electric aircraft: heavy-lift drones, eVTOL, and electric planes. The stand itself is just over 5 feet tall.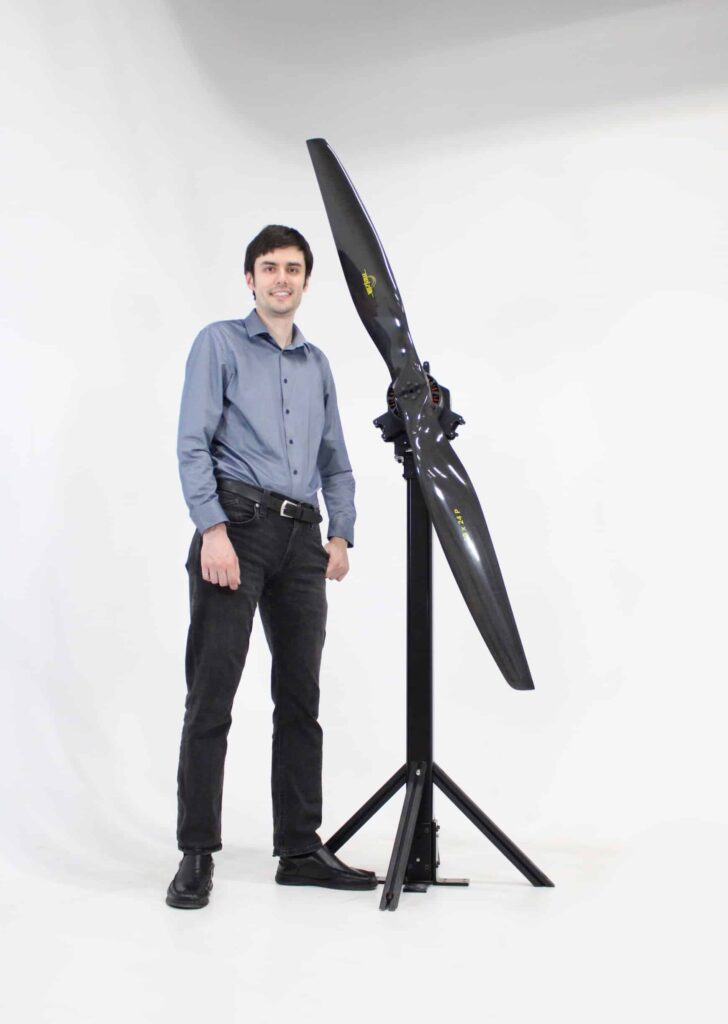 Up to this point, test stands of this size have only been available as custom orders.
"In the past, customers wanting this size of test stand would have to wait months for a custom order or might even have to build it themselves", says distribution and sales manager Joffrey Ferry, "now we are able to deliver a standardized, ready-made stand to meet their needs."
Like the other members of the Flight Stand product line, the stand has a sampling rate of 1,000 Hz, is calibrated with ASTM protocols, and has a compact design for minimum airflow interference. The stand measures thrust, torque, RPM, power and efficiency and can be used to help increase flight time, payload, range, and reliability.
Image removed by sender.
The Flight Stands are built in Canada at Tyto Robotics' Gatineau facility. Pre-orders of the stand are now open with delivery expected by the end of 2022.