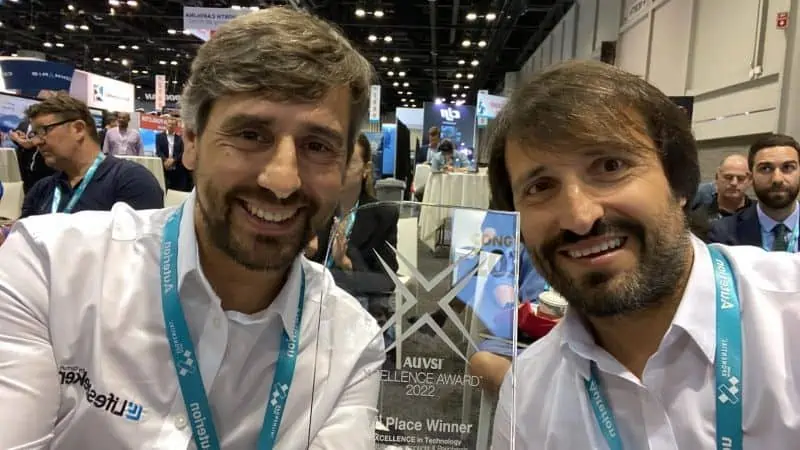 CENTUM Research & Technology has been named as a first place winner in the CATEGORY Technology 'Enabling Components & Peripherals' of the XCELLENCE Awards by the Association for Uncrewed Vehicles Systems International (AUVSI).
The company was selected from a pool of accomplished applicants for their work in uncrewed systems technology. Winners were congratulated during the Technology Innovation XCELLENCE awards ceremony during AUVSI XPONENTIAL last week.
CENTUM Research & Technology designs, develops and markets airborne mission systems, such as Lifeseeker Mini, an airborne system for Search and Rescue (SAR) on Unmanned Aerial Vehicles (UAVs), capable of accurately locating missing people through their cell phones – even in areas with no network coverage. This device turns phones into emergency beacons that quickly guide SAR teams to the exact location of the missing person.
"Likeseeker is based on a simple premise: mobile phones are the most extended beacons in the world," said Héctor Estévez Pomar, CEO of CENTUM Research & Technology. "Mobile communication technologies have had an enormous social impact in recent years and mostly everyone owns a mobile phone. Lifeseeker takes advantage of this and turns these widely used devices into emergency beacons capable of leading rescue teams to the exact location."
The AUVSI XCELLENCE Awards honor innovators with a demonstrated commitment to advancing autonomy, leading, and promoting safe adoption of uncrewed systems and developing programs that use these technologies to save lives and improve the human condition.
"During AUVSI's 50th anniversary year, we are celebrating the accomplishments of the uncrewed systems industry within the last half-century, reflecting on lessons learned, and looking ahead to our vision for the future," said Brian Wynne, President and CEO of AUVSI. "The 2022 XCELLENCE award winners represent some of the leading innovations and organizations that will help us reach our shared vision of assured autonomy." 
Find suppliers & manufacturers of Search & Rescue Drones & Technology >>