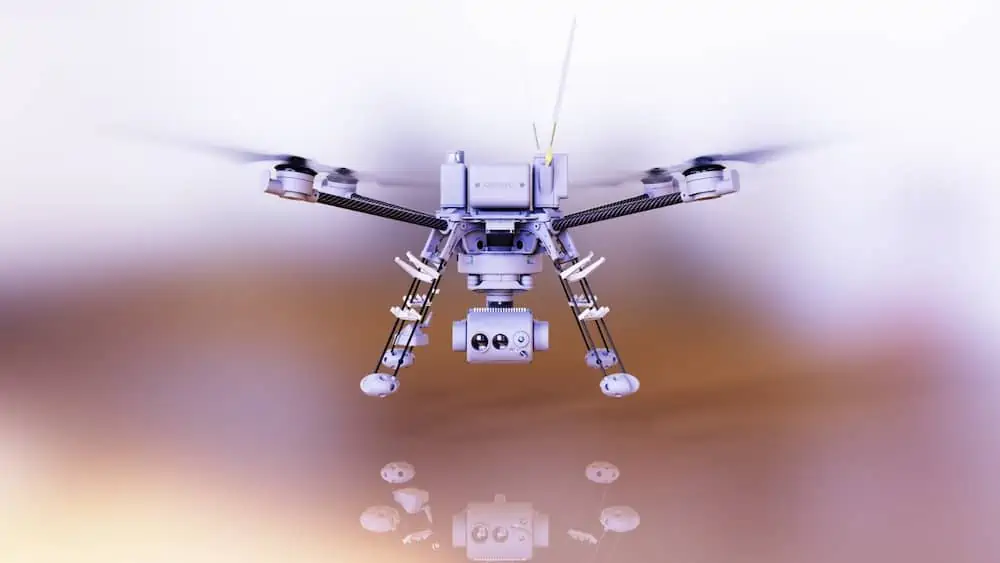 AirRobot GmbH & Co. KG, part of the Nordic Unmanned group, will supply the German Armed Forces (Bundeswehr) with 145 of its modular, foldable AR100-H Unmanned Aerial Systems (UAS) under the MIKADO contract. The company will also support military personnel with training.
"The AR100-H system is designed, developed, and produced by our expert team in Germany by AirRobot, according to military DIN EN9100 standards," said Björn Behrmann, MD of AirRobot. "The robust and compact drone system is one of a kind, and we are thrilled to continue the already long-lasting trustful cooperation with the Bundeswehr with our multi-mission industry-leading solution."
All relevant components of the AR100-H can be replaced in a few simple steps without the use of tools. It is a flexible, low weight, low noise system developed specifically with the armed forces and special police forces in mind. The UAS contain all required equipment for a modern deployed soldier to gain situational awareness day and night in all kinds of weather.
Mikado (Mikroaufklärungsdrohne) is a local area micro-reconnaissance drone. The system is based on the 24,000+ flights and operational experience of the legacy AR100-B, which is still in service with the German Armed Forces.
"The MIKADO contract is one of the largest military drone contracts ever awarded in Europe, in its category. It strengthens our already excellent position in the German defense market, and we are honored to continue working with the German Armed Forces," said CEO of Nordic Unmanned, Knut Roar Wiig. "We are delighted to see that the great efforts of AirRobot resulted in being selected as the preferred supplier of system integrations and support with their new AR100-H system. For global use, we will achieve a military airworthiness certification, the first one in its class."
AirRobot has been a long-standing drone supplier to the German Armed Forces since 2005 and currently holds a maintenance contract with the German Armed Forces.
"We see this contract as a breakthrough for AirRobot and the AR100-H drone system, timed at a point of extremely high market interest and demand for small military drones globally," added Knut Roar Wiig. "The AR100-H system including support will add a long-term potential of around €12 million to the backlog of the Security segment of the Nordic Unmanned Group. Based on the stamp of quality this contract is, we are very optimistic about other opportunities that will follow in Germany and other NATO and EU countries in the short and long term."
Find suppliers and manufacturers of Foldable Drones & UAS >>