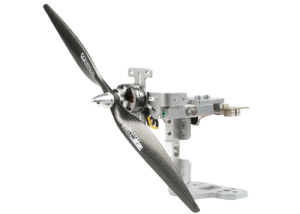 Tyto Robotics has confirmed that it has selected Sidilab as the distributor for the company's drone propulsion system testing solutions in Spain. Sidilab is a supplier of equipment for science and technology education to a variety of professional customers such as universities, museums and training institutes.
Tyto Robotics is a Canadian aerospace company founded by two engineers from the University of Ottawa. As part of one of their research papers, the founders designed a small unmanned reconnaissance helicopter. Initially during the design process, the flight time of the system was extremely low due to the inefficient propulsion system of the drone. To improve the performance, the founders designed a test bench that was capable of measuring both the thrust and the torque generated by the propeller. They tested different combinations of brushless motors and propellers until they could assemble a much improved electric drive system. The increased efficiency of the propulsion system ended up doubling the unmanned helicopter's flight time.
Following this success, many colleagues took an interest in the development of the drone and realized that UAV designers needed similar test tools. Tyto Robotics was created shortly after and today, the company offers a wide range of professional testing tools for UAVs of all sizes. Customers have included NASA, Airbus and Boeing.
The partnership with Tyto Robotics positions Sidilab as a strategic supplier of test equipment for systems and unmanned aircraft components.