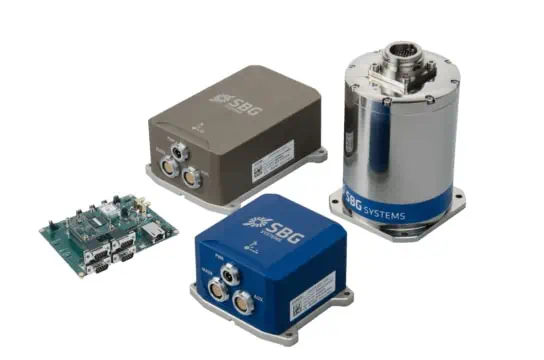 SBG Systems has released a major firmware update for all its high-performance Inertial Navigation Systems (INS), including Ekinox, Apogee, Navsight, and Quanta sensors. Version 4.0 includes a variety of new features and significantly improves user experience for both systems integrators and surveyors.
The new firmware includes the following enhancements:
Enhanced Heading in Single Antenna to allow easier UAV (unmanned aerial vehicle) survey operations
Improved GNSS antenna Auto Lever Arm Calibration for quicker and easier set-up – important for hydrographers with vessels of opportunity
New PTP and NTP features for time synchronization, eliminating the need for an external timing module
Integrated NTRIP client to ease access to NRTK/VRS correction services
Logged RTCM raw stream to ease post-processing in Qinertia using NRTK/VRS data
New access rights management system to set up specific user roles
Two added serial outputs on Navsight and Quanta for advanced survey set-ups
REST API now available for power users and integrators
To download the firmware and find out more about the new upgrades and features, visit SBG Systems' website here.