Numerica Corporation has been selected by Liteye Systems to be a strategic partner in the development of the U.S. Army Rapid Capabilities and Critical Technologies Office's (RCCTO) new Counter small Unmanned Aircraft Systems (C-sUAS) High Energy Laser (HEL) program.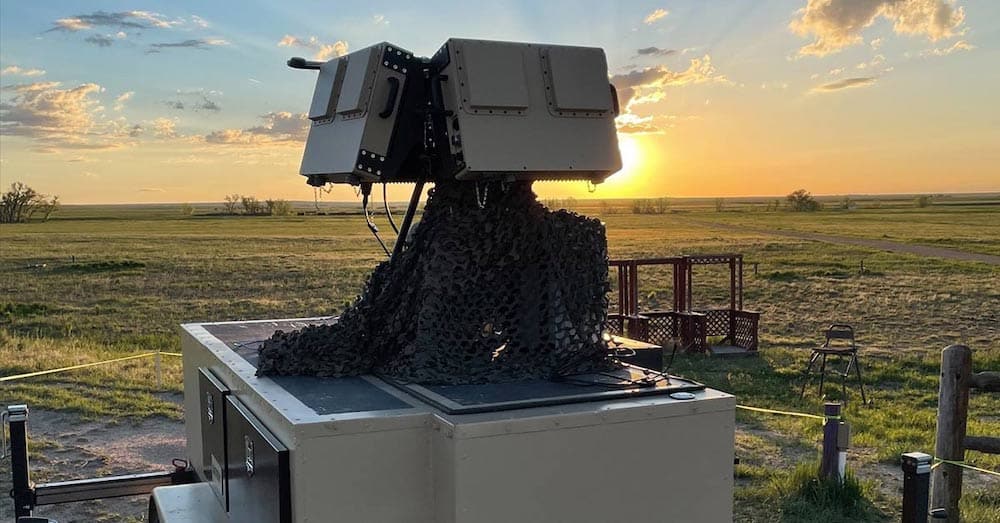 As part of an accelerated effort to demonstrate C-sUAS HEL capability in FY22, Numerica will deliver its Spyglass radar and MIMIR C2 software as integral components of Liteye's SHIELD system.
SHIELD is the latest generation of C-sUAS technology from Liteye, and will provide detection, tracking and identification of Group 1 and 2 UAS for the prototype HEL weapon system.
With its unique Ku-band phased array and radar data processing technology, Spyglass enables high precision detection and tracking of small UAS in a compact form factor. The MIMIR C2 software enables intelligent integration of the radar with other sensors and systems to provide a high-performance, self-contained, command and control capability that maintains mission performance even in degraded environments.
The RCCTO-led program will demonstrate C-sUAS HEL prototype weapons systems for defense of dismounted, maneuver and fixed/semi-fixed sites that will be operated at the brigade level. The plan is to integrate these prototype systems with Forward Area Air Defense Command and Control (FAADC2) to provide a holistic 'Any Sensor, Right Shooter' concept to counter Group 1 and 2 UAS. The demonstrations will address a range of combat environments and allow the incorporation of soldier touchpoints through the program.
"Our team is really excited to have the opportunity to help accelerate the development of C-sUAS HEL prototype systems with our Spyglass radar," said Nate Knight, vice president of air and missile defense at Numerica. "We developed Spyglass for exactly this kind of application, and we are looking forward to next year's demonstrations with RCCTO, Liteye and the other program partners to bring this capability into the hands of the U.S. warfighter."