Stationed onboard the Elli-Class Frigate Aigaion (F-460) in the Mediterranean Sea west of Crete, the Schiebel CAMCOPTER S-100 Unmanned Air System (UAS) has showcased its range, endurance, speed, and maritime surveillance and detection capabilities to the Hellenic Navy during a one-week trial.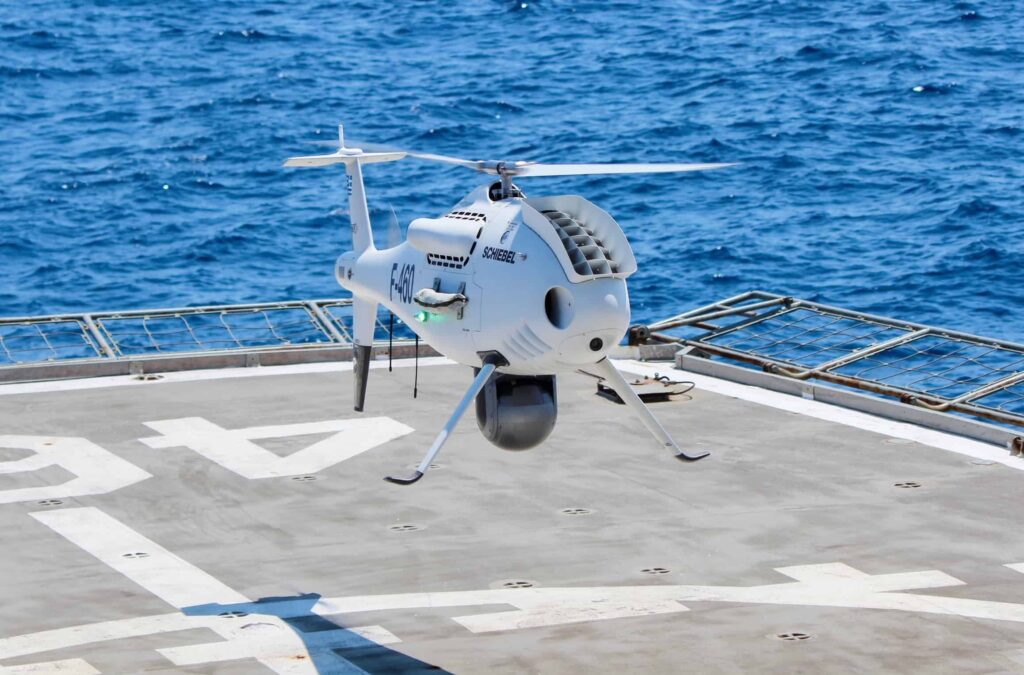 Specifically for the demonstration flights, the CAMCOPTER S-100 was equipped with a Trakka TC-300 Electro-Optical/Infra-Red (EO/IR) sensor and a Shine Micro Automatic Identification System (AIS) receiver.
Trial scenarios alternated day and night take-offs and landings and included cooperation with other Hellenic Navy vessels, maritime traffic monitoring and coast observation.
"Our CAMCOPTER S-100 is the only UAS of its class with extensive flight experience," Hans Georg Schiebel, Chairman of the Schiebel Group, said. "It is operated by 14 navies worldwide and we are very proud that we had the chance to successfully showcase our system to the Hellenic Navy."