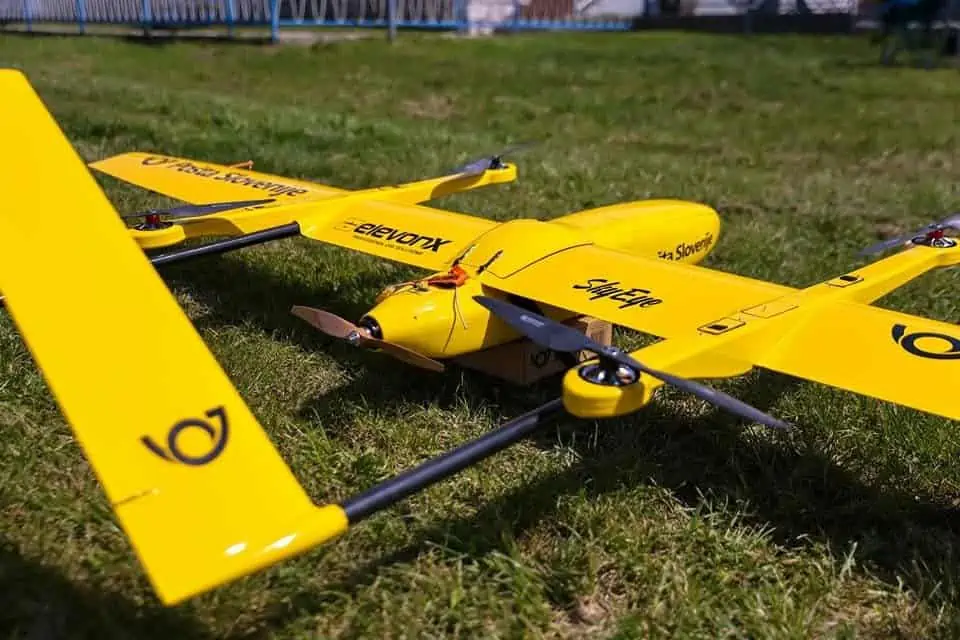 Slovenia's national postal agency, Pošta Slovenija, has tested drone delivery for the first time, using a UAV (unmanned aerial vehicle) developed by ElevonX and operated by UAS service provider OneDrone.
During the test, a parcel was successfully delivered up to the Vršič mountain pass. Currently, due to regulations in Slovenia that prohibit BVLOS (beyond visual line of sight) drone operations, mass uptake of the technology is not yet possible. Pošta Slovenija aims to be actively involved in the process of drafting regulations governing the flight and management of drones in the country, unlocking more use cases for drone delivery.
Officials from Pošta Slovenija have said that the main advantages of using drones include reducing pollution, optimising logistics routes, and the fast delivery of essential goods and materials to remote areas such as mountain settlements.
Watch a video about the test flight below: