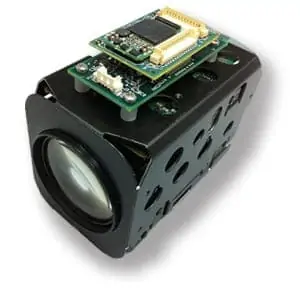 SightLine Applications has released the newest software update for the company's onboard video processing solutions for UAVs (unmanned aerial vehicles) and unmanned systems. The version 3.3.3 release includes improved landing telemetry latency variability when transitioning from a large pattern to a small pattern, and support for the Videology 25Z2.4-36X global shutter block camera.
Other highlights of the new software release include:
Crash and image problem fixes for the 3000 series of video processors
For the 4000 series of video processors, tracking is no longer impacted by changing streaming or display on another stream
Scene telemetry latency improved for all cameras
Various fixes for the Panel Plus software
Comprehensive release notes detailing all the new features of version 3.3.3 of SightLine's software can be found here, and the software can be downloaded here.