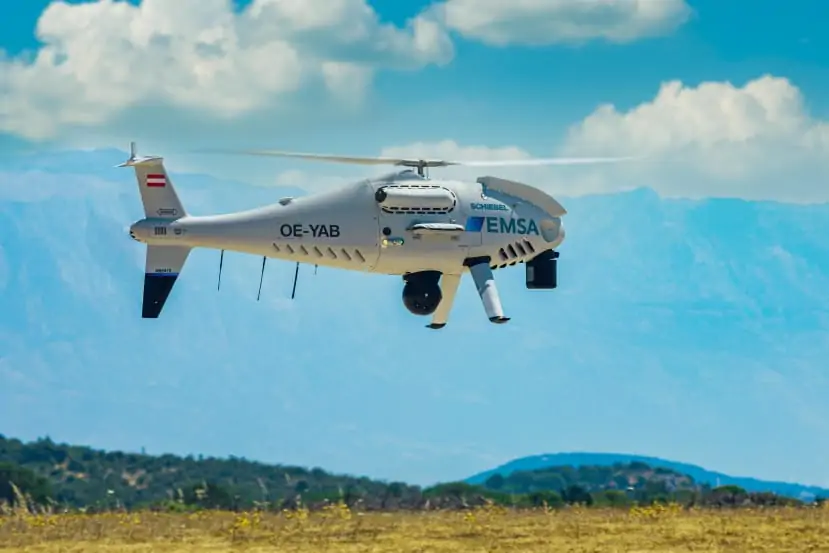 Schiebel has been awarded another contract by the European Maritime Safety Agency (EMSA) to provide its CAMCOPTER S-100 UAS (unmanned aerial system) for ship emission monitoring and general maritime surveillance for EU member states. The scope of this new contract includes monitoring the sulphur content of ships' emissions to ensure compliance with the International Maritime Organisation (IMO) sulphur emission limits from seagoing vessels, as well as maritime situational awareness for coastal authorities.
In addition to this contract, Schiebel is also currently fulfilling another under which it provides EMSA and local authorities in Croatia and Finland with maritime surveillance services.
The CAMCOPTER S-100 UAS is an unmanned helicopter that is capable of operating both during the day and at night, and can carry multiple payloads with a combined weight of up to 50 kg. Due to its minimal footprint and size, it is ideally suited for maritime operations.
Hans Georg Schiebel, Chairman of the Schiebel Group, commented: "After successfully operating in the skies of Europe as part of our first contract with EMSA, we're very proud to have been chosen once again for providing RPAS services. It proves that our extensive experience, reliability and maturity – we have over 100,000 flight hours under our belt – remains unrivalled."