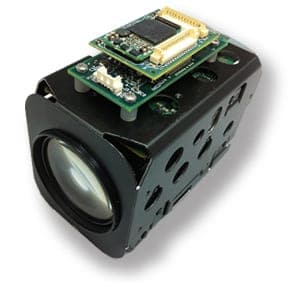 SightLine Applications has released the newest software update for the company's onboard video processing solutions for UAVs (unmanned aerial vehicles) and unmanned systems. The version 3.01.00 release includes dual-channel processing for SightLine's 4000-OEM video processor, as well as 1080p/60 input support and improved performance with 4K video.
Other highlights of the new software release include:
Sony FCB-ER8550 block camera support for the 4000-OEM, using the new 4000-STM adaptor board and MIPI input
Multiple improvements to tracking through occlusions for all processors
Multiple improvements to DPR/NUC implementation
New enhancement functions to improve heat scintillation effects
Various rendering and camera interface improvements
Comprehensive release notes detailing all the new features of version 3.01.00 of SightLine's software can be found here, and the software can be downloaded here.