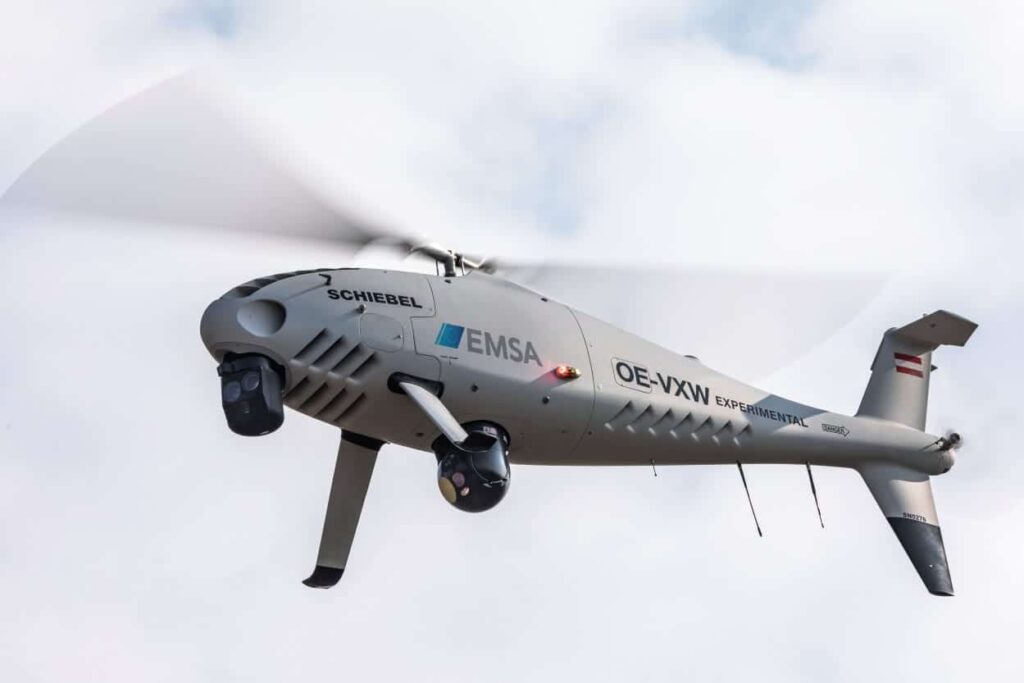 Schiebel, a developer of Vertical Takeoff and Landing (VTOL) Unmanned Air Systems (UAS), has announced that it has been awarded a maritime surveillance service provision contract by the European Maritime Safety Agency (EMSA).
Schiebel's CAMCOPTER S-100 UAS was selected based on its service record in the maritime domain, as well as the company's proven maritime surveillance expertise. Payload capabilities and VTOL abilities from shore and from vessels were further qualifying factors.
In fulfillment of this contract, Schiebel will be able to provide simultaneous maritime surveillance services at several sites. The S-100 Unmanned Aerial Vehicles (UAVs) will be equipped with an L3 Wescam MX-10 Electro-Optical/Infra-Red (EO/IR) camera gimbal and an Overwatch Imaging PT-8 Oceanwatch payload, as well as an Automatic Identification System (AIS) receiver.
"This combination of the MX-10 and Oceanwatch payloads is truly revolutionary," commented Chief Technical Officer Chris Day. "It offers game-changing quality and efficiency for wide-area maritime surveillance."
"Schiebel is honored to cooperate with the European Maritime Safety Agency," noted Hans Georg Schiebel, Chairman of the Schiebel Group. "Providing CAMCOPTER S-100 UAS services for surveillance, we hope to contribute to the maritime situational awareness of EU member states."