Elistair, a leading designer and manufacturer of tethered drone systems for military and commercial applications, has partnered with Unmanned Systems Technology ("UST") to demonstrate their expertise in this field. The 'Silver' profile highlights how their tethered drones and drone stations can be used for a wide variety of UAV (unmanned aerial vehicle) applications, such as defense, law enforcement, broadcasting, inspection and monitoring.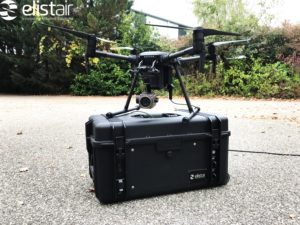 The Safe-T Tethered Drone Station is a smart tethering solution for industrial UAV applications that offers real-time semi-persistent observation and surveillance capabilities. The system is compatible with a wide range of popular drones and payloads and has been proven worldwide with thousands of hours of successful logged flights.
The system's ultra-light micro-tether is kevlar-reinforced to withstand over 1500 Newtons of traction, and provides continuous power as well as unbroken and unjammable data transfer at up to 200Mb/s. Safe-T's integrated smart management systems continuously monitor its status, ready to deploy fine-tuned fail-safe procedures in case of anomalies. Operators can view the Safe-T status in real time via a tablet or PC with the Elistair T-Monitor application.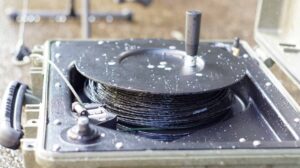 The Ligh-T Tethered Drone Station is a mobile, rugged tethered drone station designed for deployment in demanding environments. It is compact, easily carried and quick to deploy, and offers continuous aerial observation capabilities to drone operators.
The kevlar-reinforced micro-tether provides a persistent and highly reliable power and data connection between the UAV and ground station. An up to 200 Mbs link allows operators to seamlessly control a wide range of drones, such as the DJI Inspire 1, as well as transmitting high-resolution streaming video and image data. A built-in Wifi connection provides monitoring of live telemetry, logging and smart status alerts via the Elistair T-Monitor application.
The Orion Tethered Drone System is fully automated and provides continuous aerial coverage over large areas. Featuring high-grade industrial motors, Orion has been engineered to endure extensive flight times, tough weather and demanding environments.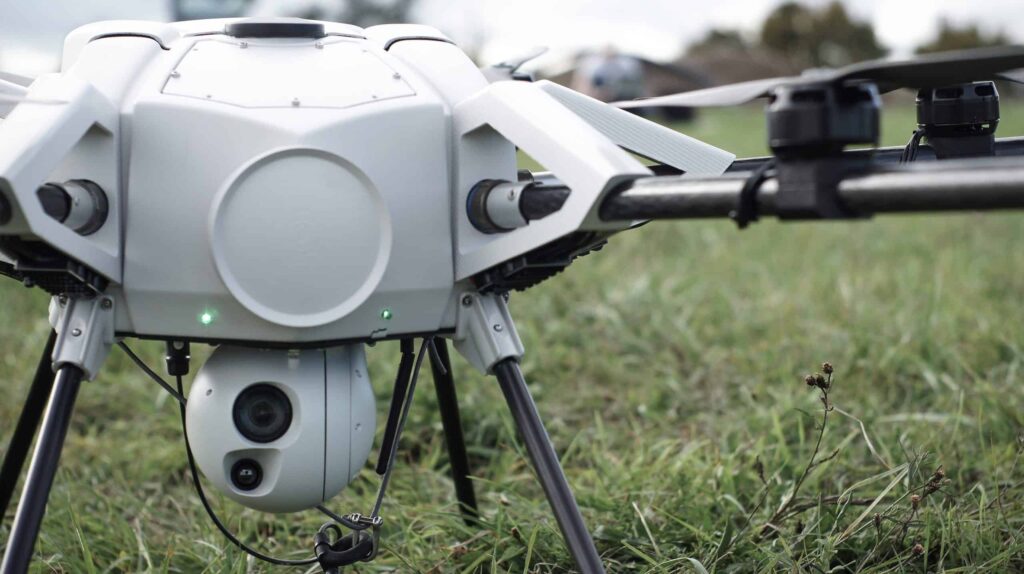 Connected to the Safe-T micro-tether system, the Orion drone receives a secure and continuous power supply from the ground. Orion features multiple redundancies, including autopilot sensors, power distribution, logical controls, and an emergency parachute system.
To find out more about Elistair and their tethered drones and stations, please visit their profile page: https://www.unmannedsystemstechnology.com/company/elistair/