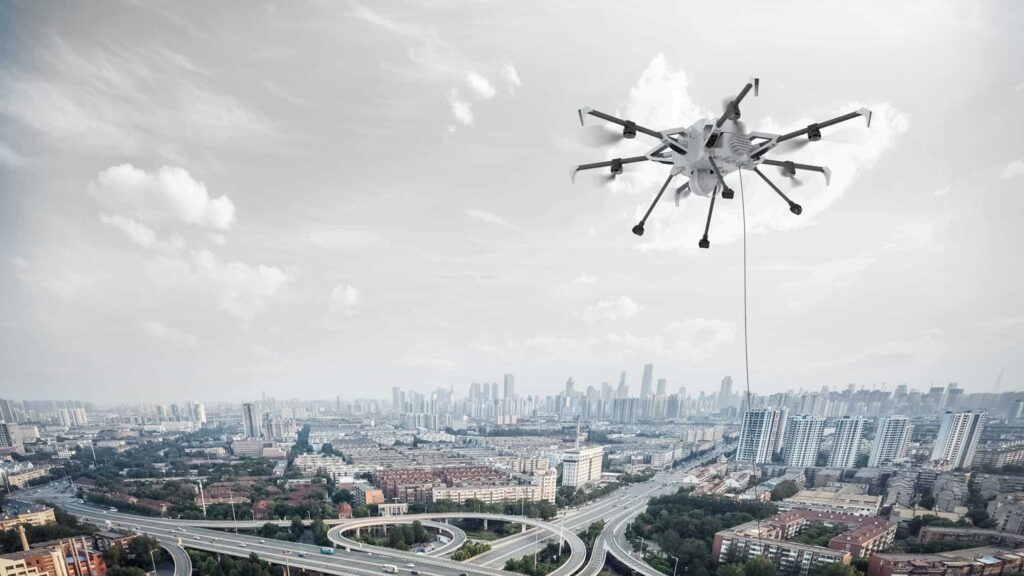 Elistair, a leading provider of unlimited autonomy tethered drones for aerial surveillance, has announced a 2,000,000 Euro round of fundraising with Starquest Capital and its historic investors.
Elistair sells tethered drone systems to national, commercial, and private security organisations. Founded in 2014, the French start-up has become a leader in the aerial surveillance and temporary telecommunications market thanks to its tethering stations for drones, which offer unlimited autonomy and fully secure data transfer.
Now in more than 30 countries and supported by Total Development, the French Defense Procurement Agency, and H2020 program, Elistair has quickly became one of the international leaders in the tethered drone market as has provided tehir technology to organisations such as Thales, the DGA, the US Army, Vodafone, Nokia or Securitas, as well as many European and Asian police forces.
Convinced by Elistair's strong growth in the security, defense, and telecommunication sectors, and assured of the company's development potential, the investment firm Starquest has invested 2,000,000 Euros in Elistair, along with existing investors.
"This operation will take us to the next level with the acceleration of our international development and the consolidation of our R&D team, with the objective of making unlimited aerial vision even more accessible to civilian, national, and private safety actors." says Guilhem de Marliave, CEO and co-founder of Elistair.
Julien Le Drogo, Director of Investment at Starquest, explains: "We are proud of being able to accompany Elistair in its growth and international development. The market is global, the technological breakthrough is major, and Elistair leading team's ambition has no limits. Larger players in the industry have put their trust in this fast-growing start-up in such demanding sectors as defense or telecommunications. Those fruitful agreements, which are a guarantee of quality and seriousness, offer Elistair great opportunities for the future, as with the launching of its new Drone box in 2018, able to take off, fly, and land a drone in a totally autonomous way, with no human intervention.
The funds invested, will allow the company to strengthen its R&D and commercial teams and reinforce their technological lead to conquer even more ambitious markets. Elistair has everything to become the tethered drones global leader, and we will help them make it."