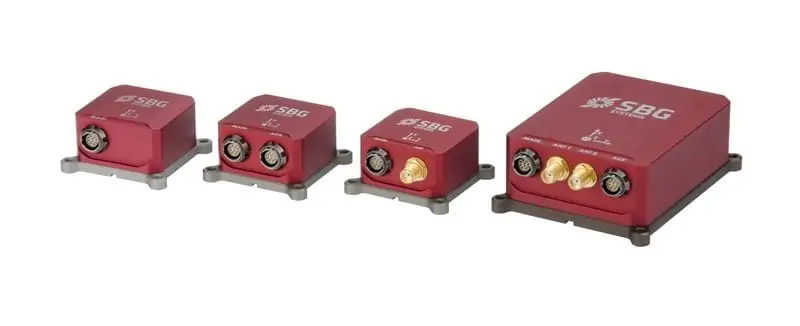 SBG Systems has announced that it has released new versions of the Ellipse Series of miniature inertial sensors. The Ellipse sensors have been greatly improved, showing increased performance in attitude and heave measurement while adding the Galileo constellation to the GNSS receiver.
With low noise gyroscopes and new high performance accelerometers providing improved noise level, the accuracy of each Ellipse model has now improved from 0.2° to 0.1° in roll and pitch. In addition, the new accelerometers tolerate very high vibration environments (up to 8g).
The Ellipse-N model is an all-in-one inertial sensor that embeds a L1 GNSS receiver. Ellipse-N is already compatible with GPS, GLONASS and BEIDOU constellations. With the addition of GALILEO tracking, Ellipse-N benefits from more satellites, improving the signal robustness in harsh environments.
The new Ellipse (A2 option) delivers a 5-cm accurate heave which automatically adjusts to the wave period. This improved performance benefits instrumented buoys, helideck, or manned and unmanned vessel motion monitoring applications where cost-effective and small-size devices are sought.
Ellipse embeds high quality sensors with a greatly improved long-term stability. Sensors are totally integrated in an IP68 enclosure, resistant to dust and water. Every Ellipse sensor is tested and calibrated in temperature and dynamics, to ensure constant behaviour in every condition.
Thanks to a fully backward compatibility design, the new Ellipse series can be used as a drop-in replacement of the previous Ellipse. No specific action is required in terms of mechanical, electrical or software integration.