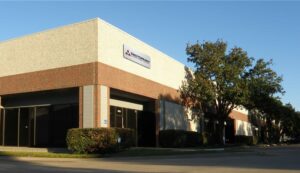 VectorNav Technologies, the leading innovator of embedded navigation solutions, is doubling the size of its current headquarters at 10501 Markison Rd., Dallas, TX 75238. Measuring approximately 30,000 sq. ft. (2,787 sq. meters) in total, the expanded facility will meet the growing demand for high-volume production and will allow for the continued expansion of its R&D, applications engineering and business development operations.
VectorNav is continuing to experience increasing demand for high-volume production of its surface mount (OEM) and "Rugged" IMU/AHRS, GPS/INS and GPS-Compass product lines. To meet this demand, the company headquarters is expanding to double the current production volume capacity. The additional capacity will allow the company to maintain its industry-leading delivery lead-times and further refine its quality policies and processes. The expanded facilities also double the non-production space, which will be used to accommodate a rapidly growing workforce centered on R&D, applications engineering and support, and business development.
"These are exciting times here at VectorNav. The expansion of our headquarters will provide for the ability to meet the demands for high-volume, quality-driven product production and to support and develop new solutions for the most challenging applications that leading companies around the world are working on today." said John Brashear, President of VectorNav. "Our continued growth is a testament to the hard-work and talent of our team and will provide new opportunities for others to join our team and contribute to the development of these exciting technologies."
VectorNav serves customers in the industrial and military markets requiring high-performance attitude estimation for the control, stabilization and navigation of manned and unmanned systems, payloads and robotics.