Webinar Details
Hosted by UXV Technologies
December 6, 2022, 18:00 (UTC)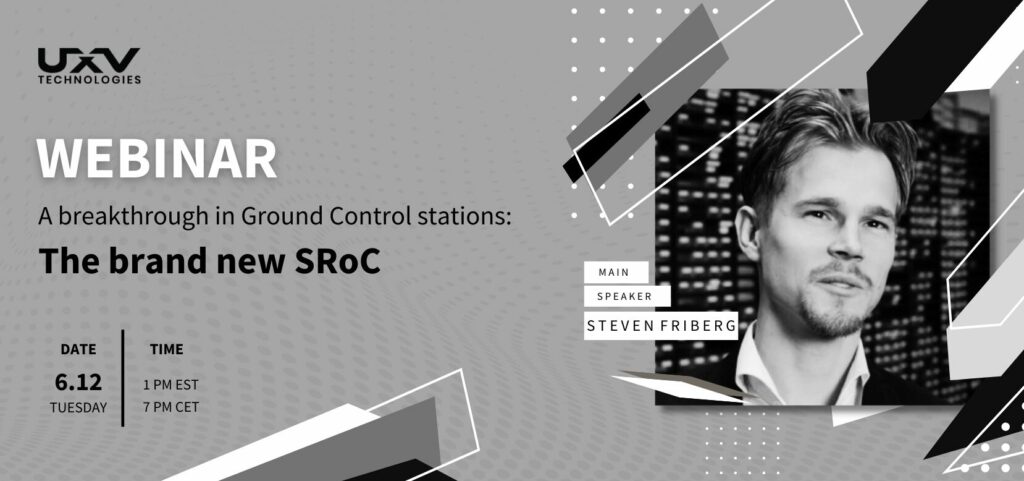 In this webinar you will get a thorough introduction and walk through of the new SRoC controller, a breakthrough in ground control stations.
The SRoC (Soldier Robotic Controller) is a new ruggedized ground control station for drones and robotics, based around the Panasonic FZ-S1 tablet. The system provides communications flexibility with a choice of swappable radio modules from leading manufacturers, and can also be equipped with two swappable battery modules.
Host: Steven Friberg – CEO, UXV Technologies.