Iridium has released a case study detailing how its Iridium Certus® broadband service is being used by XOCEAN to provide Over-the-Horizon (OTH) satellite communications for its Unmanned Surface Vessels (USVs) deployments in remote ocean locations.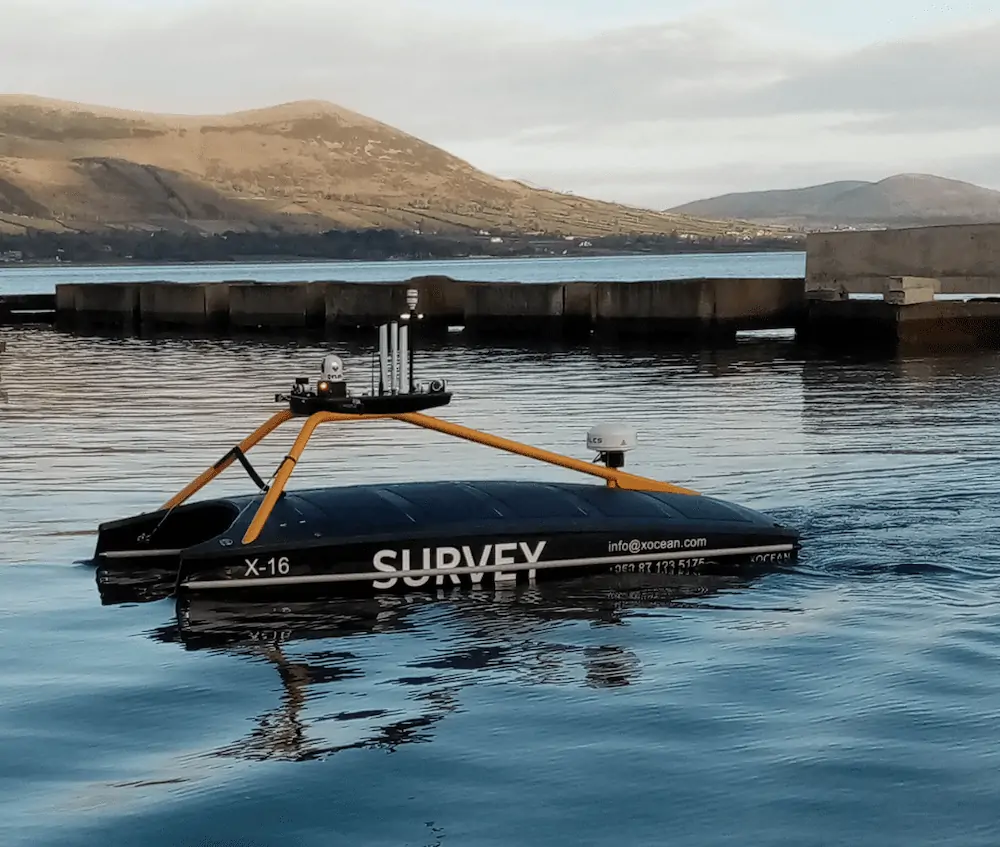 ---
Introduction
The global ocean economy is projected to double by 2030(1), however, a significant knowledge gap remains, with data being the foundation of all activity. Using traditional methods of crewed vessels to map the oceans represents a mammoth task. Consequently, scientists and industry have increasingly turned towards Unmanned Surface Vessels (USVs) as a method for efficient and cost-effective collection of commercial ocean data such as seabed mapping (bathymetry), subsea asset integrity inspection, data harvesting, fish stock analysis, and environmental monitoring.
XOCEAN has developed and extensively deployed a fleet of USVs that offer ocean data collection as a turnkey service to surveyors, companies, and agencies. With over 35,000 hours of deployment globally, XOCEAN is one of the foremost providers of ocean data.
XOCEAN's pioneering USV platform offers significant benefits including:
Safety with operators remaining onshore.
Efficiency with 24/7 operations
Environmental with ultra-low emissions – XOCEAN's USVs emit 0.1% of the carbon of traditional survey vessels.

 
Together this leads to significant economic savings. 
Since the company was formed in 2017, XOCEAN has delivered more than 100 offshore missions across multiple industries including offshore wind, and government agencies, with its USVs regularly transiting unaccompanied hundreds of kilometres from shore for clients.
The company currently employs over 100 people across Ireland, the UK and North America, and has recently begun operations in Asia.
To support their offshore missions, XOCEAN entrusted AST a leading global satellite communications provider with 30 years' experience to deliver best in class connectivity and the support required for reliable and efficient data collection in complex marine environments.
Connecting the Human to the USV
As XOCEAN's vehicle is an Uncrewed Surface Vessel (USV), a USV Pilot in XOCEAN's onshore Operations Centre monitors the USV constantly, and makes operational decisions, for example on navigational safety. To provide the USV Pilot with real-time situational awareness data (including 360-degree camera images), each XOCEAN USV is equipped with a Thales VesseLINK terminal, powered by the Iridium Certus® broadband service, delivering high-speed Over-The-Horizon (OTH) satellite communications even to the most remote ocean locations.
Connecting the USV to the Human
Operating far from land, a dependable satellite communications link is imperative. Iridium provides a global LEO satellite network, delivering the highest speed data over the highly resilient L-band spectrum. The Iridium Connected® light-weight solid-state antennas provide data globally including the polar areas, delivering dependable connectivity up to 704 kbps through the Iridium Certus broadband service. This unprecedented capability delivers Over-The-Horizon communication to XOCEAN's USVs allowing global deployment anywhere without the support of cellular connectivity or a nearby mother ship.
Missions & Sensors
XOCEAN's USVs can carry a range of commercial grade sensor equipment including multibeam echo sounders, fisheries sonars, sub bottom profilers, acoustic modems, and environmental sensors and can permit rapid integration of multiple standard survey systems to meet client requirements. The onboard computing power facilitates the installation of acquisition software, and the satellite data connection allows that software to be operated remotely alongside USV pilot operations. 
During the survey, the quality of the data collected is monitored in real time over the Iridium® satellite connection. Where applicable, XOCEAN's strategy is for data to be processed offshore with only results files transmitted over the satellite connection. A detailed report is provided to the customer, generated from all mission data gathered. XOCEAN not only provides the data but also the interpretation of the data, providing significant value to the client.
"Our vision is to transform ocean data collection, supporting the sustainable and economic growth of our most precious resource — our oceans. We perform this data collection with our unique and flexible USV platform, and we rely upon Iridium Certus to provide OTH communications for our USV deployments. As a result, this allows us to operate continuously and more efficiently for long periods," said Ruairi Daly, XOCEAN Lead Controls & Automation Engineer.
Data management – AST INTEGRA Control
During deployments XOCEAN can monitor their data usage using AST's value-added service INTEGRA Control providing real-time alerting to monitor and control data usage during deployments, improving overall operational efficiency.