Phoenix LiDAR has released a case study detailing how Pape-Dawson Engineers use the Phoenix LiDAR RANGER-LITE UAV-based LiDAR to safely and efficiently perform existing conditions topographic surveys.
Read the full case study on the Phoenix LiDAR website>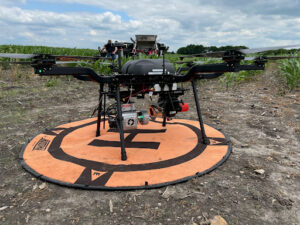 Using the Phoenix LiDAR RANGER-LITE, the Pape-Dawson team can densely collect site measurements in 1 day compared to weeks on the ground using conventional surveying methods. The enhanced resolution of the lidar data adds the value of unparalleled feature extraction.
To find out more about Phoenix LiDAR's RANGER LiDAR solutions, read the full case study here.