Overview
Rugged Computers
Ruggedized Computing for Unmanned Systems
Rugged computing systems serve a number of purposes within UAVs (unmanned aerial vehicles), unmanned systems and robotics, and are specifically designed to withstand the harsh conditions encountered in these applications. Rugged computers are also required for applications supporting unmanned vehicles, such as in ground control stations (GCS).

Rugged mission computers for drones and robotics
Modern imaging sensors and payloads on board UAVs generate a significant amount of data while undertaking missions such as inspection, mapping, ISTAR (intelligence, surveillance, target acquisition, and reconnaissance) and other civilian and defense applications. This data needs to be stored, processed and disseminated. Rugged HPEC (high-performance embedded computing) solutions are designed to handle these compute-intensive tasks.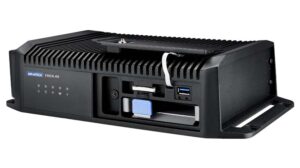 Rugged edge computing systems may include powerful GPUs (graphics processing units) that can run advanced AI and computer vision software. Their video and image processing capabilities may enable a range of useful functions such as target detection and tracking, object classification and collision avoidance.
Rugged embedded computers are also used for drone autopilots and mission computers, analyzing sensor data and adjusting flight surfaces and propulsion systems as required. Navigation computers are also used to carry out missions that involve autonomous following of pre-defined waypoints.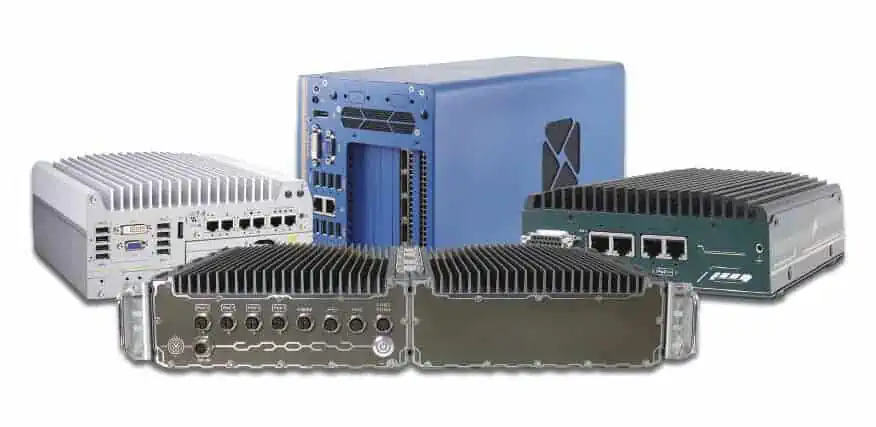 Rugged computing for command and control
UAV pilots and unmanned vehicle operators on the ground also require rugged computing systems, especially those working in the field. Rugged tablets and laptops used for ground control stations must be able to withstand conditions such as rain, dust and sand, and being dropped on hard surfaces.
GCS used to support long-duration missions may also need rugged storage systems to handle the large amounts of data sent back to the base by the UAV, as well as rugged power supplies.
Rugged computing requirements
Both onboard embedded computing and ground-based systems may need to be ruggedized against a range of environmental factors. These include:
Shock and vibration
Rain, moisture, and salt spray
Extremes of temperature, both due to weather and to heat given off due to intense processing
Electromagnetic interference (EMI)
Low pressure and altitude
Standards that rugged computer designs may need to comply with include MIL-STD-810, MIL-STD-461 and DO-160.
Platinum Partners
Gold Partners
Silver Partners