CreoEdge MANET Radios
State-of-the-art CreoEdge wireless communication solutions provide secure connectivity for a wide range of unmanned and autonomous vehicle requirements, with products for both mobile systems and fixed sites such as control stations.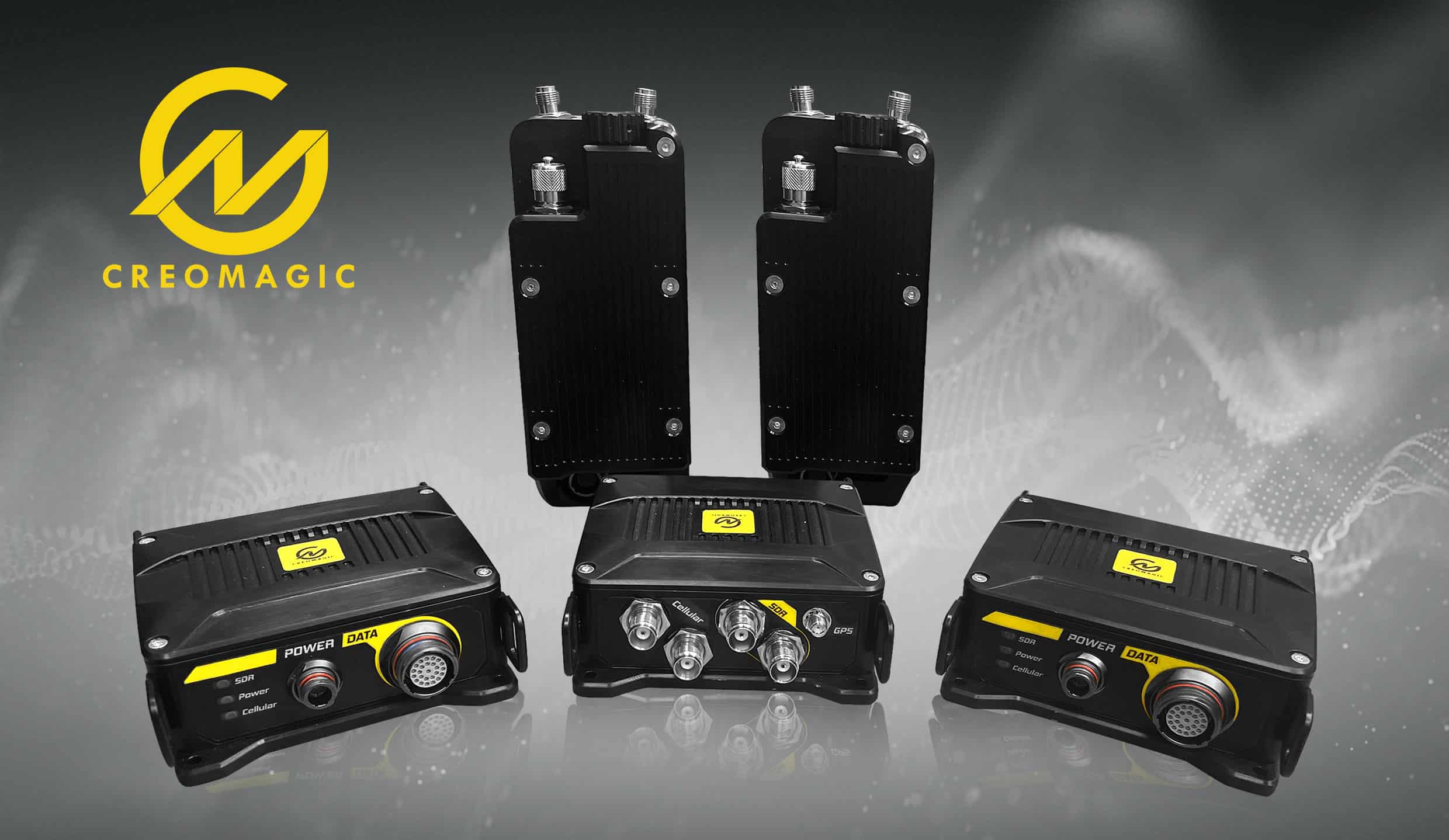 The cognitive high-capacity radios provide both LOS and NLOS capabilities, with the ability to create highly versatile and adaptive self-forming and self-healing mesh networks.
Delivering low latency and wide area coverage of up to 10 km, the radios are easy to install and can support dozens on units simultaneously on the same channel.
Specifications:
Frequency Ranges
340-470 MHz
800-1000 MHz
2.1–2.5 GHz
5.6–5.9 GHz
Size
135 x 113 x 46 mm (mobile unit)
185 x 74 x 66 mm (stationary unit)
Weight
800 g (mobile unit)
960 g (stationary unit)
Power Consumption
<20W
Transmission Power
<1W
Channel Bandwidth
2/4/8/16 MHz configurable
Capacity
Up to 80 Mbit aggregated for network
Modulation
SC-FDE (BPSK/QPSK/16QAM/64QAM)