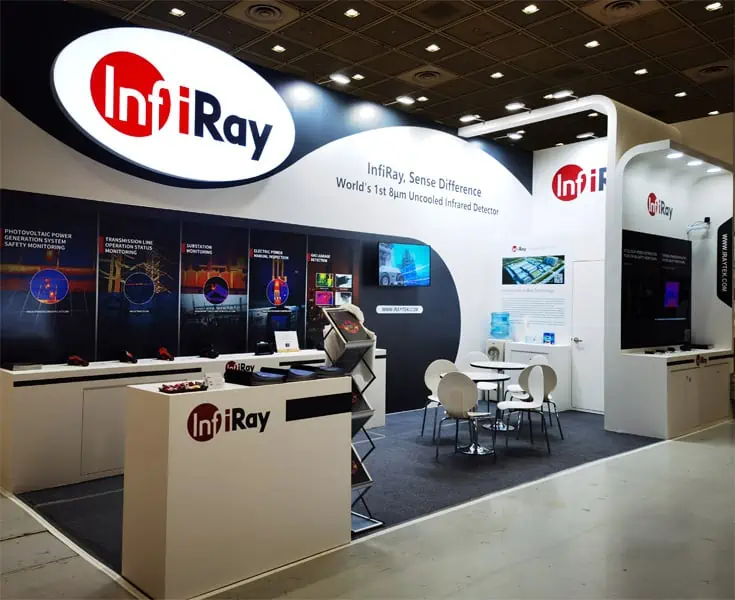 iRay Technology (InfiRay), a leading brand in the thermal imaging industry, has shown itself with a high profile at both Hannover Messe 2023 in Germany and Electric Power Tech Korea 2023 in Seoul.
InfiRay presented its innovative technologies and highlighted its professional infrared and thermal imaging solutions for UAVs, unmanned systems and robotics at both shows.
The company's handheld thermal imaging product line has launched several new devices with different resolutions and fields of view, so as to cover various needs of different applications in multiple industries.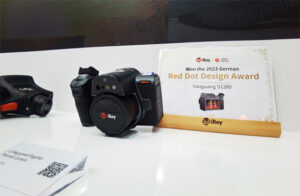 Its first 1280×1080 handheld thermal imaging camera, the S1280, was unveiled at the Hannover exhibition. Integrating various intelligent functions and bringing a strong visual impact, it won the 2023 German Red Dot Design Award.
InfiRay can provide online monitoring equipment and supporting solutions with different resolutions for fixed focus, electric focusing method, and high temperatures. The company also offers gas thermal imaging cameras, which can detect VOCs gases such as CH4, and also SF6 required for electricity. 
In addition to the original 256×192 online monitoring cameras, InfiRay built the 384×288 thermal imaging detector into a compact card machine to satisfy customers' online monitoring and provide high-definition picture options.
The AT30 Card-size Thermal Camera can provide a clearer monitoring picture for a project while monitoring the temperature in the electrical cabinet safely.