MKS Servos is a leading developer of brushless servo actuators for UAVs (unmanned aerial vehicles), drones and unmanned systems. UST is delighted to welcome MKS Servos on board as a supplier partner, and we will be highlighting their unique solutions and capabilities across our channels over the next 12 months.
We've just launched MKS Servos' UST supplier profile, which has been written and built by our team in collaboration with the company. The Gold profile showcases their Zeus servo motors, which are the actuator of choice for a wide variety of unmanned systems, from large high-altitude uncrewed aircraft through to miniature robotic submarines.
Read on to find out more:
The rugged Zeus servos can be customized for any output angle range up to 360 degrees, with a choice of PWM, RS-485, CAN 2.0 or DroneCAN communications protocols. The actuators are equipped with advanced over-temperature protection to prevent overloading, and also feature feedback mechanisms for position, temperature, current, voltage, speed and torque. All units undergo a thorough test regime to MIL-STD-810G environmental and MIL-STD-461G EMI military standards.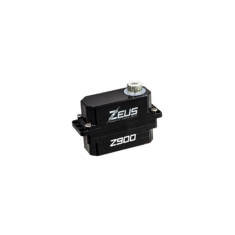 Weighing in at just 9 grams, the Z900 Series servos are ideal for ailerons and flight control surfaces of small UAVs. The compact and waterproof actuators are also highly suited to small unmanned and autonomous underwater marine vehicles.
The Z1100 Series features a lightweight and thin construction for space-constrained vehicles. With high torque of up to 10kg-cm, it is ideal for high-speed unmanned gliders. This servo was selected for a record-breaking remote-control aircraft that reached speeds of 870km/hr.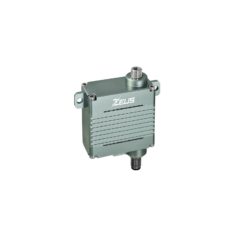 The Z1500 Series has been designed for ultra-long lifespan applications, surviving operational tests of over 2000 hours with a rated load of 3kg-cm. It is ideal for heavy-duty industrial robotics and drone applications.
The Z1538 Series is ideal for hard-wearing applications, tested for over 2000 hours with a load of 3kg-cm. The miniature servo actuator incorporates a dual CAN bus communications interface, enabling flexible switching of command and feedback channels.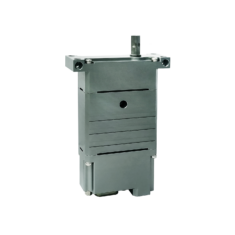 The Z2300 Series features a rugged design with a hardened gearbox and high-performance multi-pole brushless motors. It is ideal for applications requiring load application over extended periods of time, such as in long-endurance fixed-wing drones.
The P500 Series of servo actuators delivers fast reaction times and instantaneous high levels of torque. It is ideal for applications such as unmanned helicopters that require rapid response for high-speed steering.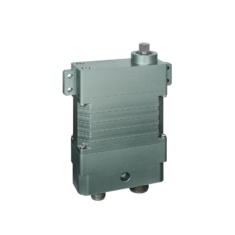 The P1000 Series incorporates sophisticated self-protection mechanisms that prevent damage to the internal workings of the actuator, ensuring maximum safety and reliability for UAVs in flight. The servos also feature patented "black box" technology that records voltage, current, temperature and the state of the integrated three-axis gyroscope, enabling more detailed investigations in the event of an accident.
The Z4200 Series provides high torque output in a robust impact-resistant housing. It is designed for low-speed yet high-power applications such as UAV landing gears and throttles.
To find out more about MKS Servos and their brushless servo actuators for drones and robotics, please visit their profile page: https://www.unmannedsystemstechnology.com/company/mks-servos/