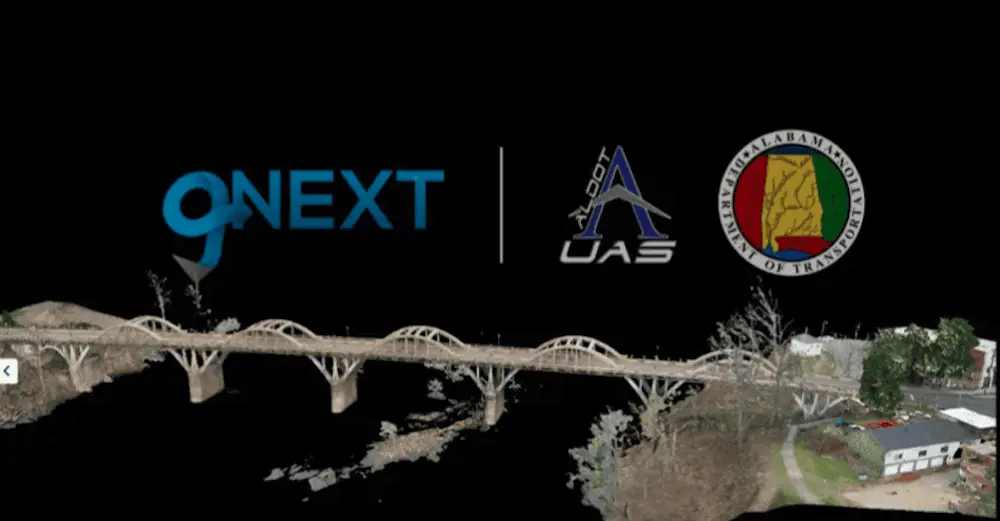 gNext has been chosen by the Alabama Department of Transportation (ALDOT) as a solution partner for its digital inspections. 
As a result, gNext will provide its platform to support ALDOT in managing and maintaining the state's construction and infrastructure assets.
With gNext, ALDOT will be able to manage its construction projects and inspections, monitor progress, and visualize change-over-time through 3D and 2D analysis.
"We could not be happier to work with the Alabama Department of Transportation to meet their digital inspection needs. With the scale of drone missions ALDOT flies on a regular basis, we're eager to help them save time while providing superior digital quality with gNext's automatic processing capability," said Russ Ellis, President at gNext. "We have established a mutually beneficial partnership with ALDOT and look forward to the opportunity to serve them in their future digital inspections."
Since gNext is drone and sensor agnostic, ALDOT will get the same high-quality results each time it uploads data, no matter which equipment it uses.
"As the leader of ALDOT's UAS Program, I'm always looking for software that can process and deliver the best possible data from our UAS projects to our end users. gNext delivers on those expectations and more," said J.D. D'Arville, UAS Program Administrator at Alabama Department of Transportation.