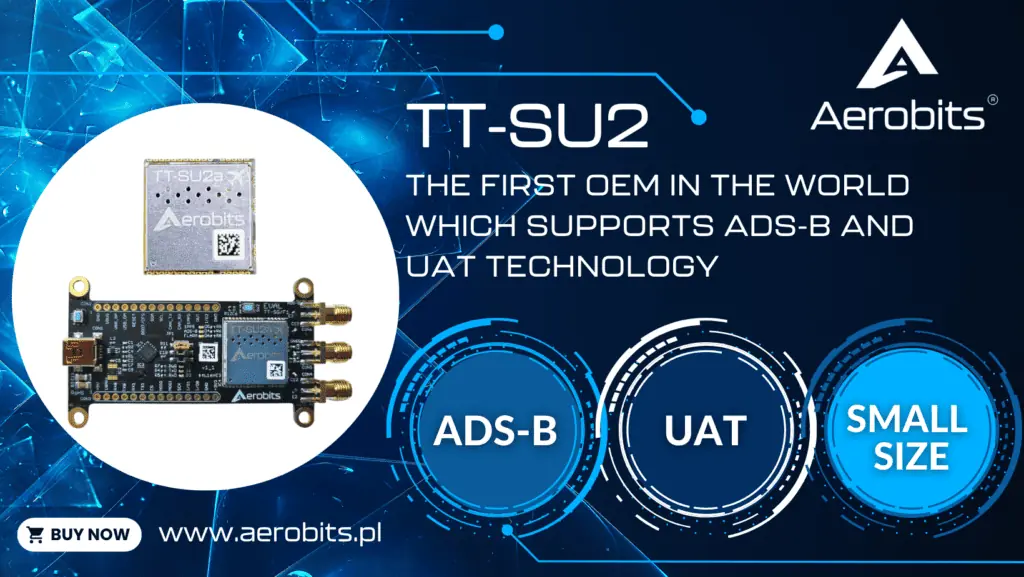 Specialized developer of miniature avionic systems Aerobits has released the TT-SU2, a high-quality and affordable OEM ADS-B/GNSS/UAT receiver operating at 1090MHz and 987MHz.
According to Aerobits the TT-SU2 is the first and only such solution in the world, combining both ADS-B (Automatic Dependent Surveillance-Broadcast), and UAT (Universal Access Transceivers) standards in one device.
Two radios with UAT and ADS-B in one OEM
Smallest dimensions and weight
Simplify design and reduce costs with one chip
Process data on our module (data is not exported)
Quality technical support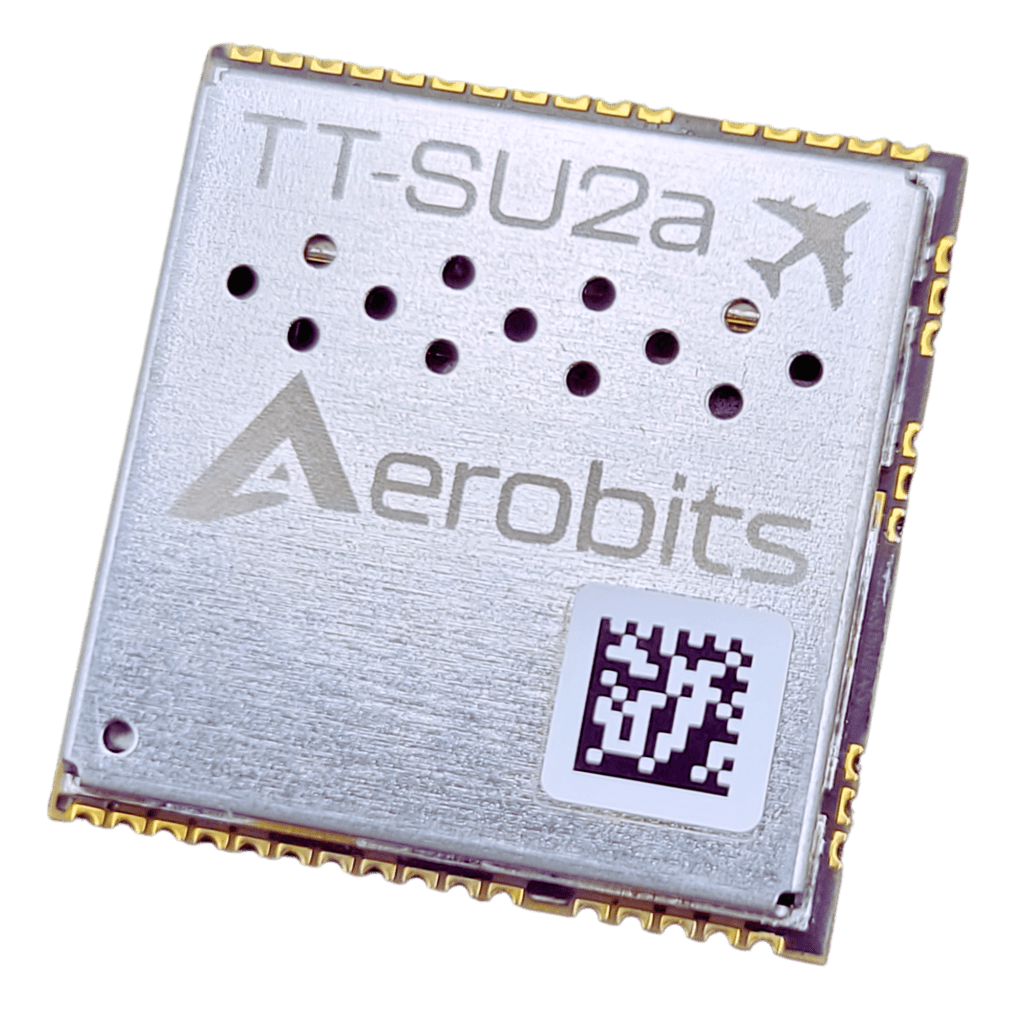 OEM TT-SU2 – Based on proven FPGA-In-The-Loop™ technology, the patented solution allows high-speed RF data processing with a significantly reduced number of electronic components. The basic version of the module offers the possibility of receiving and decoding ADS-B and Mode-A/C/S in different modes. Several communication interfaces, protocols and special functionalities are available on request.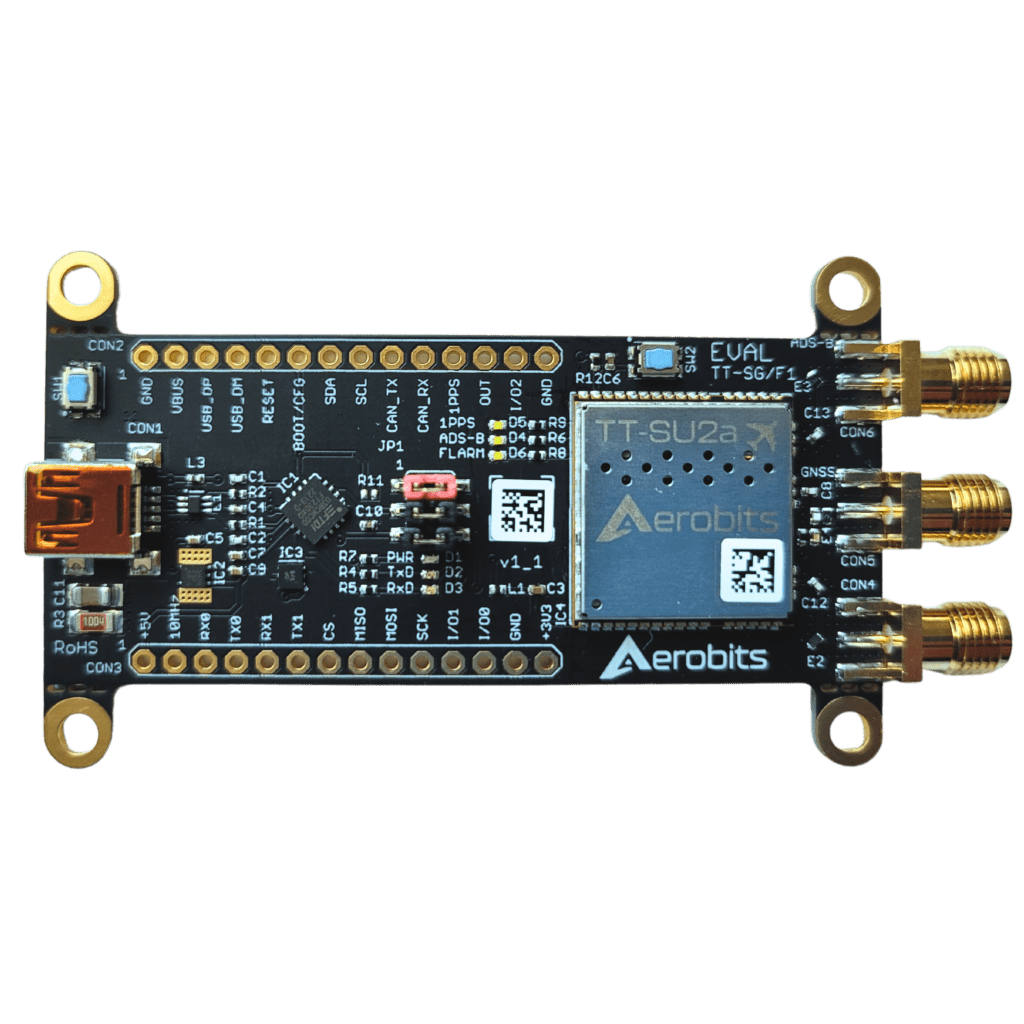 EVAL-TT-SU2 – The evaluation kit provides a quick introduction to the TT-SU2 module. It is a high-quality 1090 MHz band receiver with an integrated ADS-B decoder, conforming to MOPSs specified in TSO-C199. The TT-SU2 module also contains an internal GNSS module (Ublox), to utilize concurrent reception of up to three GNSS systems (GPS / Galileo together with BeiDou or GLONASS).
The UAT 978 MHz band receiver supports multiple broadcast services, including flight information services (FIS-B) and traffic information services (TIS-B), in addition to automatic dependent surveillance—broadcast (ADS-B).