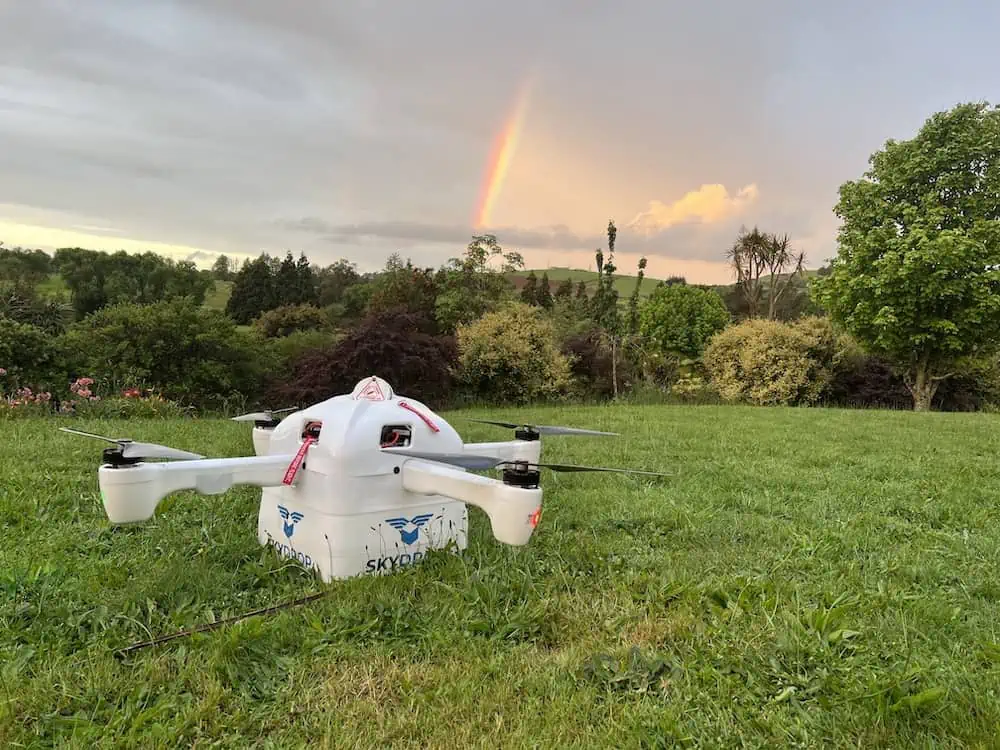 The Kongsberg Geospatial IRIS Ground Control Station application has been implemented by SkyDrop, a turnkey solutions provider of hardware, software, and patents for autonomous drone delivery, to receive necessary Civil Aviation Authority (CAA) approvals in New Zealand in order to conduct suburban drone delivery operations. 
The CAA granted the approval after conducting a thorough review of SkyDrop's technology and operating procedures.
According to SkyDrop, it is the first company approved for live store-to-door drone delivery in New Zealand beginning in the town of Huntly (Waikato, NZ).
SkyDrop has now received three key approvals to conduct drone delivery: including certain BVLOS operations, enabling their drones to operate at their full radius for last-mile delivery, drone delivery over persons and property, and deployment of the first revenue-generating last-mile drone delivery hub with customers in New Zealand.
The SkyDrop approvals utilized the detailed risk assessment methodology, known as Specific Operations Risk Assessment (SORA), as used in Europe, Canada, and other markets and offer a transferable approach to operator applications in other markets.
The Kongsberg Geospatial IRIS Ground Control Station technology is vehicle autopilot agnostic and enables multiple drones and sensor feeds to be monitored and controlled simultaneously by a single remote operator and provides real-time calculation of aircraft separation to enable BVLOS operations.
Built on Kongsberg Geospatial's TerraLens SDK, IRIS Terminal provides advanced real-time 2D and 3D visualization of all airborne track and weather data, as well as cues, alerts, and warnings to enable a single operator to monitor a complex airspace environment.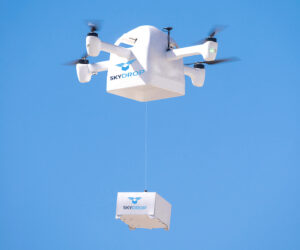 "We're very pleased to be working with Kongsberg Geospatial, the industry leader in precision real-time software for air traffic control. This approval is a ground-breaking milestone for SkyDrop, and the drone delivery industry as a whole," said Matthew Sweeny, SkyDrop's Founder, and CEO. "SkyDrop is set to launch regular drone deliveries to the nearly 10,000 people and businesses in Huntly, New Zealand. Tell us: what will you deliver? And if you want to be the next business or town with drone delivery, reach out to us at SkyDrop."
"We are excited to be collaborating with SkyDrop, an industry leader in last-mile delivery by drone," said Jordan Freed, President of Kongsberg Geospatial. "We have worked closely with their team to customize and implement our technology and their success is a testament to their world-leading capabilities."