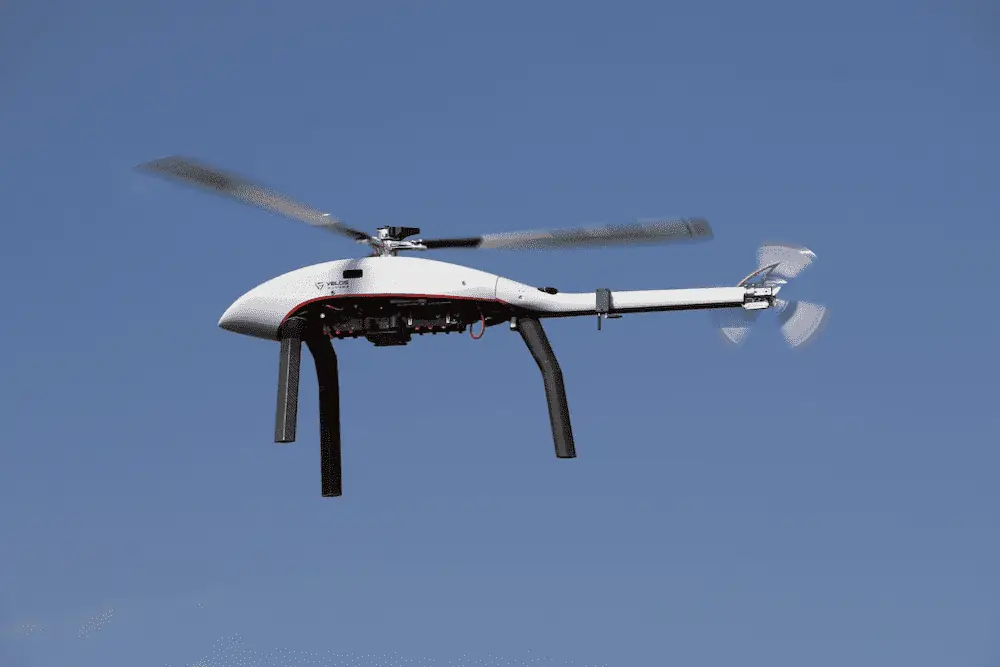 Velos Rotors, Inc. has received a $2 million investment from Marathon Venture Capital to help fund the company's growing demand for its electric Velos V3 UAV unmanned helicopter.
According to Velos Rotors, the Velos V3's redundant, twin-engine design and modular payload configuration make it one of the most reliable and versatile UAVs on the market. The IP65 water-resistant rating, 90-minute flight time range, 12-kilogram payload capacity and 56-kilometers per hour cruising speed make it an ideal choice for most industrial applications, including LiDAR inspection, cargo delivery and surveillance missions.
Velos has completed testing and integrations with key industry partners including Skyfleet, YellowScan, MissionGO and SPH Engineering to become the first single-rotor UAV helicopter to use UgCS software for photogrammetry and LiDAR UAV surveying missions. Customer applications include border patrol, search and rescue, surveying and transport of critical cargo including human organs and emergency supplies.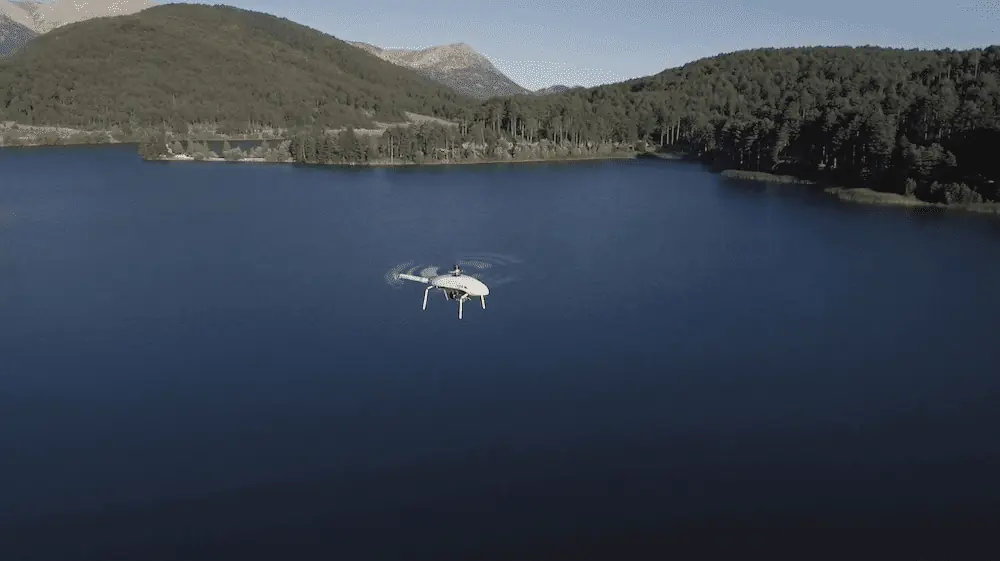 "We crafted from the ground up what we are proving to be the best UAV in the market," said Aris Kolokythas, Velos Founder and Chief Technology Officer. "Our drone helicopters are pushing aviation forward, and we are excited to put them in the hands of more enterprise customers globally."
Michael Seal, Velos Chief Executive Officer and US Navy veteran, added: "We are proud to serve our global customer base with our superior performance, reliability and safety. The investment from Marathon Venture Capital will enable us to bring our product line to market faster and make a meaningful impact on the industries we serve."
George Tziralis, Marathon Venture Capital Partner, said: "Multicopters are for hobbyists. The market needs industrial-grade UAVs, and Velos is the first to deliver them. We are thrilled to work together with Aris, Michael and team to bring meaningful innovation to the market. Plus, if you are into aviation and want to make an impact with your work, Velos is the place to be!"