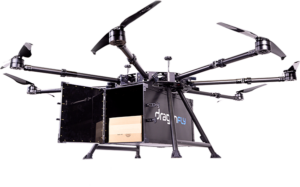 Draganfly Inc. has entered into a strategic agreement with Remote Sensing Instruments (RSI), a longstanding geospatial technology company in India working in the field of remote sensing and Geographic Information System (GIS), for the manufacturing, distribution and sale of Draganfly products in India.
A core component of this agreement is to manufacture Draganfly drones in India under the AatmaNirbhar Bharat (Made in India) program.
RSI is a provider of geospatial informational data analysis products, services, and analytics, focusing on satellite and drone-sourced data in the South Asian markets. RSI's business in the information services sector encompasses market and project development of manufacturing and sales infrastructure, technical support and training for numerous GIS and Remote Sensing Services, products, and custom application development.
Draganfly noted that favorable government regulations by the Government of India enabling commercial usage of drones are resulting in a more liberal and conducive market for drones, thereby creating lucrative growth opportunities in the market.
"It is significant for Draganfly to have been pulled into one of the largest, if not the largest, drone markets in the world," said Cameron Chell, President, and CEO of Draganfly. "The opportunity to be manufacturing and distributing in the Indian market provides a potential scale for us that is years ahead of schedule from what was initially thought possible."
"RSI is thrilled to be entering into a strategic agreement with Draganfly to help us bring their drones into the Indian market. This agreement will enable us to expand our distribution and manufacturing capabilities, furthering our investment in the Indian market under AatmaNirbhar Bharat," said Ramana Kumar Buragadda, CEO of RSI. "This marks a major milestone for RSI. The UAV market in India is growing day-on-day, and RSI being a front runner in getting the right technology into the country, found the right partner and right time to enter the Indian Market. It gives us immense pleasure to contribute our tiny part into the self-reliant vision of Prime Minister Modi in making India the Manufacturing hub of the world. Draganfly's Decades of research and experience in UAV Industry makes Draganfly a most reliable UAV solution provider for India. Draganfly is an industry leader in drone innovations and their collaborative approach is uniquely complementary to RSI."