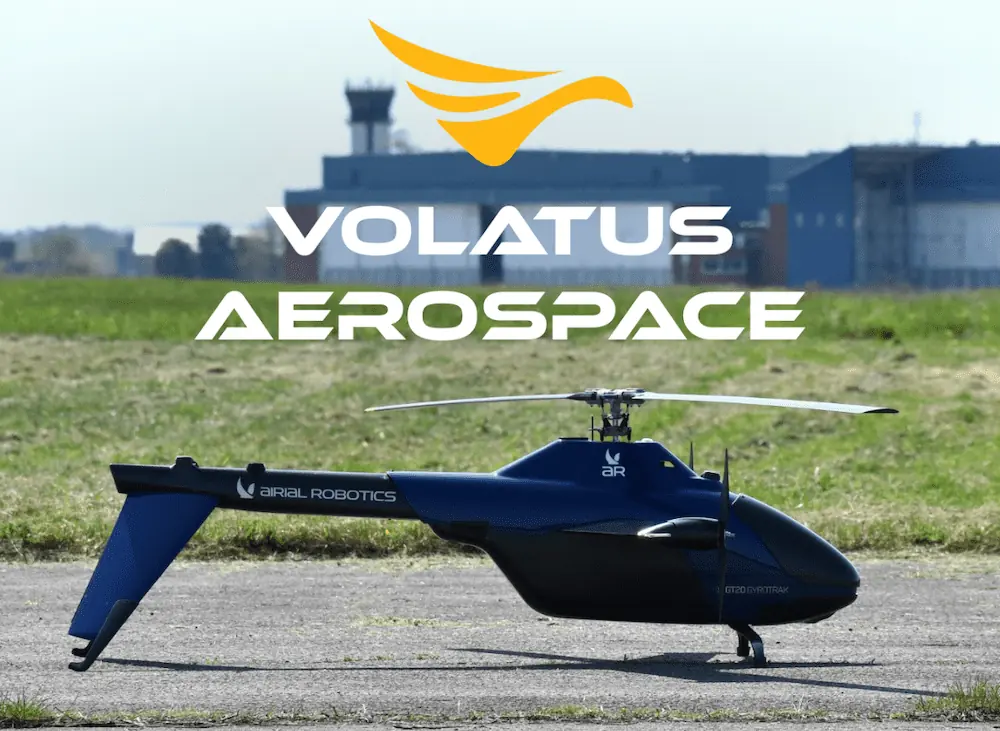 Volatus Aerospace has entered into an exclusive agreement to help manufacture, market and distribute Airial Robotics' next generation of Unmanned Aerial Vehicles (UAVs) under the Volatus Aerospace brand and its subsidiaries.
Airial Robotics' patented Gyrotrak technology combines the low-energy principles of an autogyro with the hover, vertical take-off and landing features of a helicopter. The result is a hybrid UAV solution with enhanced flight stability and improvements in flight time, range, altitude, and payload.
The modular and scalable design supports size and weight class models ranging between 4kg and 600kg take-off weight suited to applications ranging from agriculture 4.0, cargo and offshore supply missions to inspection, public safety and defense missions.
"We are already seeing significant demand for Airial Robotics' products," said Dean Attridge, Volatus Vice President of Solutions Engineering. "Our industry is at an inflection point and positioned for another period of explosive growth. Airial Robotics' Gyrotrak passed our 'Vetted by Volatus' evaluation for capability, safety, reliability, and suitability for night operations and flight beyond visual line of sight."
"Volatus Aerospace has the commercial reach and resources to help us scale quickly with the added benefit of offering training, manufacturing, and technical support," said Joerg Schamuhn, CEO of Airial Robotics, headquartered in Germany. "In addition, their global network in defense immediately expands our overall available market. Our products are designed for challenging commercial applications and are ready for large-scale deployment."
"As a career professional pilot, I am impressed. Airial Robotics created a new class of drone designed to aviation standards that outperforms any heavy-lift platform we have operated to date," said Glen Lynch, CEO of Volatus Aerospace. "These UAVs have real potential for positive change in the lives of people working in countless industries. In our own flight operations, its weather tolerance, heavy-lift, high-speed, and long-range capabilities make Gyrotrak ideal for our own cargo, agriculture, and oil and gas pipeline applications."
Volatus will manufacture, market and distribute Airial Robotics products under Volatus Aerospace and its subsidiaries OmniView Tech in Canada, Volatus Aerospace USA and Empire Drone in the USA, Volatus Aerospace LATAM in South America, and Volatus Aerospace UK & iRed Remote Sensing in EMEA. The company also intendeds to support and develop existing and qualified new dealers for the products.