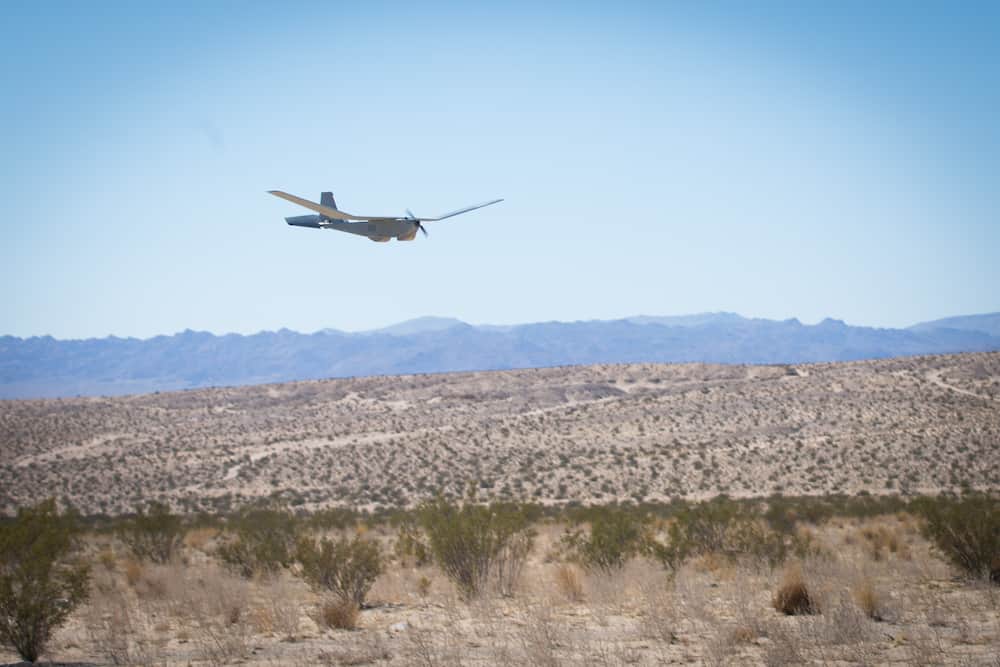 AeroVironment, Inc. has received two firm-fixed-price US Department of Defense Foreign Military Sales (FMS) contract awards valued at around $20.86 million to provide Puma 3 All Environment (AE) small Unmanned Aerial Systems (sUAS), initial spares packages, training and Contractor Logistics Support (CLS) to two allied nations.
According to AeroVironment, its Puma 3 AE delivers mission critical capabilities in all environments. Puma 3 AE has a wingspan of 9.2 feet (2.8 meters), weighs 15.4 pounds (7 kilograms) and can operate up to 37.2 miles (60 kilometers) with AeroVironment's Long-Range Tracking Antenna (LRTA). Multi-mission capable, operators can swap Puma 3 AE's payloads quickly, selecting between the Mantis i45 and the enhanced night variant, Mantis i45 N. Puma 3 AE is launchable by hand, bungee, rail, or vehicle, and is recoverable by deep-stall landing, providing class-leading capabilities in challenging environments around the world.
"Deployed for well over a decade, our Puma UAS have continued to be a low-cost, man-portable, easy-to operate UAS for our customers," said Trace Stevenson, AeroVironment vice president and product line general manager for sUAS. "With each new generation of Puma, optimizations have been made for more robust flight, durability and operational flexibility but its purpose of providing reliable and persistent situational awareness, critical force protection and force multiplication capabilities to our customers remains the same.
"Our allies are continuing to adopt and deploy Puma 3 AE and other AeroVironment systems as they recognize the importance of equipping their frontline forces with lifesaving, force overmatch solutions," Stevenson added.
Find suppliers & manufacturers of Small Unmanned Aerial Systems >>