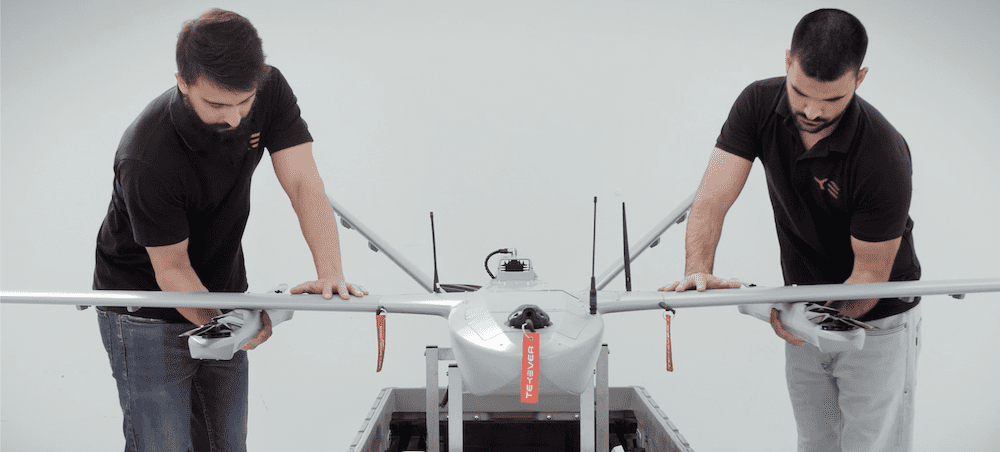 Drone-based maritime surveillance company TEKEVER and US-based Precision Integrated Programs have announced a strategic partnership aimed at bringing TEKEVER's Intelligence-as-a-Service capabilities to the US market. 
Precision will support US and International customers throughout the entire service lifecycle, including operations, training, maintenance, and commercial support to the TEKEVER Unmanned Aerial Systems (UAS) family of products.
The agreement was signed during AUVSI Xponential 2022 in Orlando, Florida, where TEKEVER released the new version of its AR3 system, now with Vertical Take Off and Landing (VTOL) and integrated Search and Rescue (SAR) capability.
"Precision is a well-known and extremely reliable company with whom we share a relentless obsession for providing customers with a service that is simple, effective and hides away the tremendous technical and operational complexity involved in what we're doing," said Ricardo Mendes, TEKEVER CEO. "The fact that Precision has the ability to deploy service teams to international locations within 24 hours provides our customers with extreme flexibility."
"Quality family of systems manufactured with mission in mind, the TEKEVER team stands behind their product with fantastic support to ensure continuous readiness for Precision's most demanding missions," said Matt Parker, Precision Integrated Programs President.
"We're now open for business in the US, and we're looking forward to starting operations immediately across the country, as well as supporting international operations from the US," added Mendes.